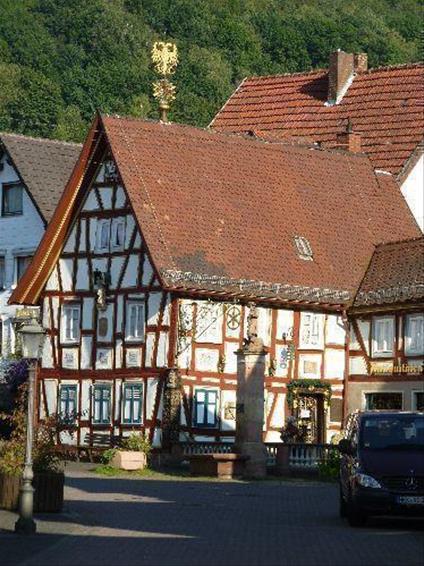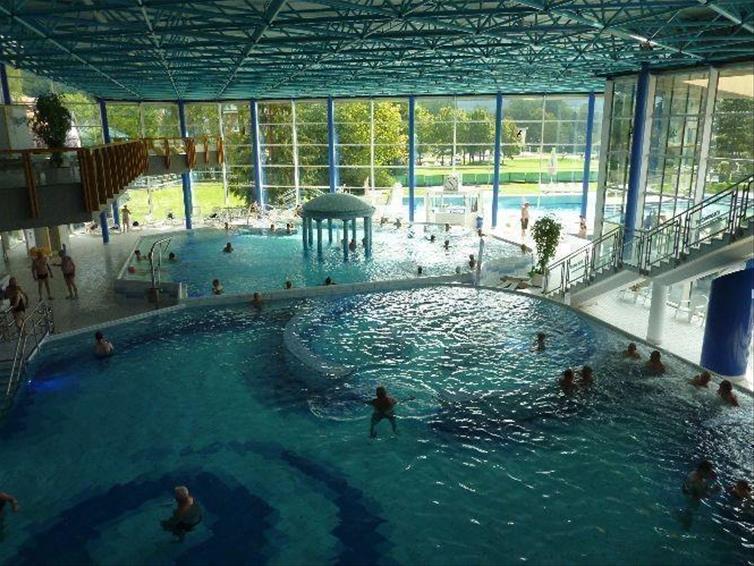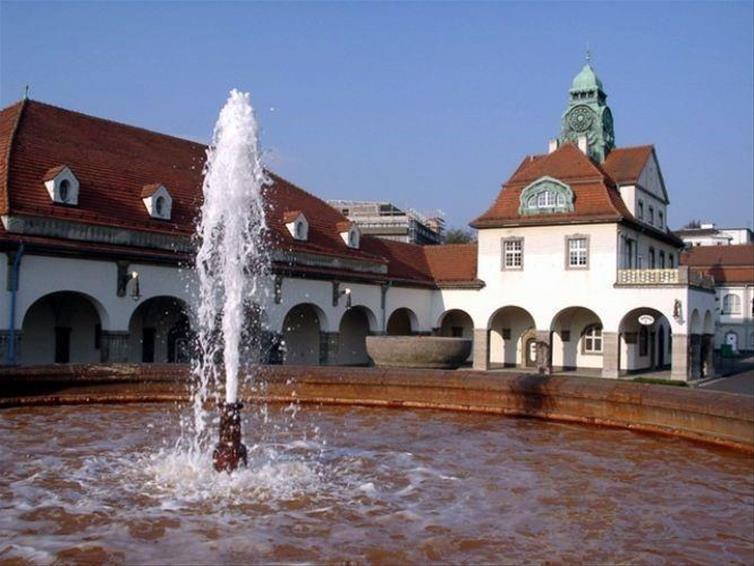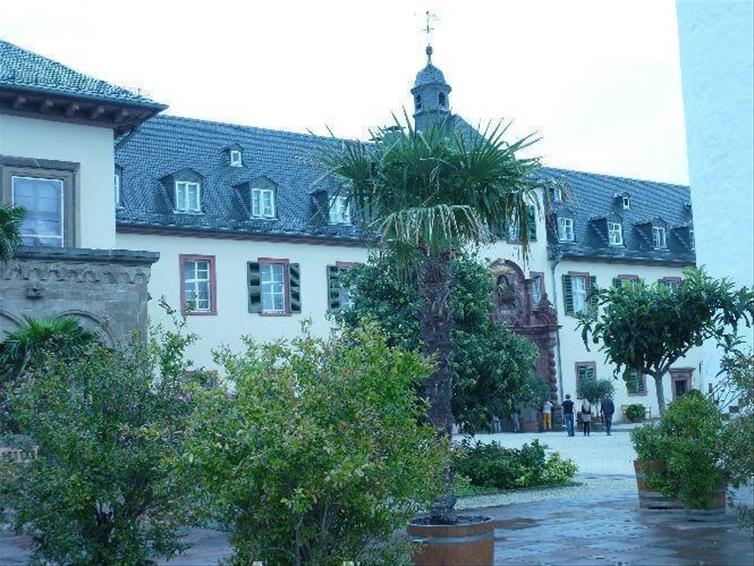 I went to the Hesse region of Germany, with a small group of travel agents to check out the local spas. In German "Bad" means bath and/or spa.
Our first stop was the Hotel an der Therme, in Bad Orb, famed for the 'gradient construction' - a blackthorn wall used to filter and concentrate the mineral salts from thermal waters. Walking beside it was like breathing ozone. After walking the medieval town, complete with picture-postcard houses, cobbled streets and an old city wall, we spent the evening luxuriating in the hotel's spa. Their jacuzzis are a gift from the gods. Indoor and outdoor pools, whirlpools, a liquid sauna and we were ready for the best night's sleep.
After breakfast, we departed for Bad Soden/Salmünster and toured the Bad Soden thermal spa and the surrounding parkland spending 15 minutes in the 'Dead Sea Salt' grotto, breathing the vapours said to be beneficial for the lungs. After a short walking tour around the town of Salmünster, we drove to the local championship golf course. Nestled in the Spessart Mountains with views of the Taunus Mountains, it is one of the highest courses in Germany – amazing scenery and 18 challenging holes.
Anyone remember Elvis Presley and "Wooden Heart"? He lived in our next stop, Bad Nauheim, for two years when he was in the army. The town still honours its 'favourite son'. We checked into the Hotel Dolce and after another walking tour, we dined at an excellent restaurant called Polsters. This was followed a bizarre night-time walk, escorted by a medieval night-watchman, armed with lantern and scary looking, and fortunately fake, pikestaff. As he boomed out interesting snippets, locals and visitors alike gave us funny looks.
Next stop Wiesbaden to visit the famous Schwartzer Bok Hotel and Spa and meet a gracious lady who gave us an interesting tour of the town, including another opportunity to 'take the waters'. Some of the group were disappointed as we had no opportunity to 'take the wine' in the festival in the main square.
After lunch we were off to Schlangenbad in the mountains. This smaller spa is nestled in a picturesque valley. The word schlange is German for snake and a small harmless one called an Eskulap is named for the one that is part of symbol for medicine.
The surrounding area has some lovely and quite steep walks. Some trees are so old they are considered local treasures and noted in a tree register. There is spa-pool, open for day visitors and locals alike. Back on the bus, winding down through the mountains we arrived at Bad Homburg where we checked into the luxurious Steigenberger hotel.
After a quick refresh we visited the elegant Kur Royal Spa, the beautiful park and the city, including a quick trip to the old Schloss or castle. Every two years, Bad Homburg hosts a large open-air exhibition of sculptures from around the world.
For our final evening we dressed up and headed to the Casino for an excellent meal in their open air conservatory restaurant and the chance to gamble. No-one in our group was brave enough or rich enough to do this, but plenty were hazarding their luck … and yes, mostly 'the house' did win.
After a substantial breakfast, we drove up to the Falkenstein Grand Kempinski and Villa Rothschild in Konigsberg (also operated by the Kempinski group). Once again we were treated to a marvellous lunch. In the UK travel agents are not always valued, in Falkenstein the mayor paid us the honour of lunching with us. On a clear day you can see Frankfurt or Main-hatten – a word play on the River Main and a passing similarity to the Manhattan skyline in New York.
Hesse is a beautiful region of Germany, offering gorgeous scenery, friendly locals, great food – from simple and delicious to haute cuisine – please do not believe anyone who says German food is just sauerkraut and würst, and accommodations ranging from comfortable to outright luxurious.
Hesse is a great place for a long relaxing weekend - the idea of indulging in all that lovely food and then undoing the damage in those lovely spas – small ones, large ones, city ones, country ones - has much appeal. It is also a fantastic area for golfing, hiking, history and culture – all in all a surprising variety of activities, and only an hour's flight away.
It was 7 different kinds of 'Bad' and all were very very good!