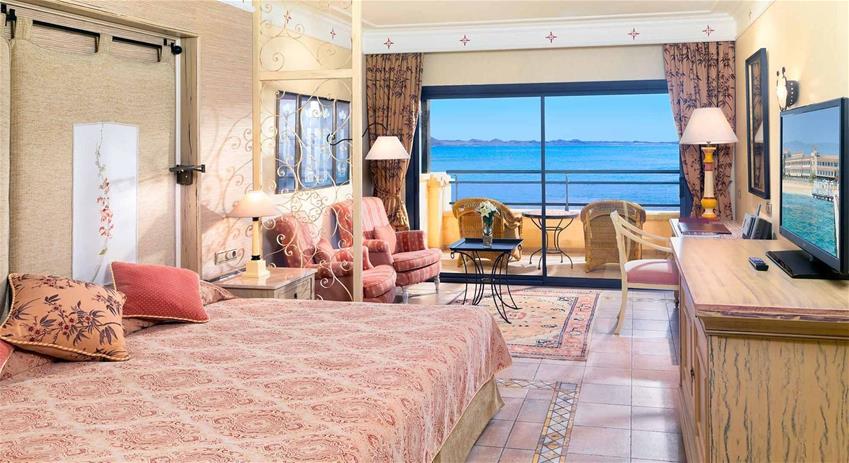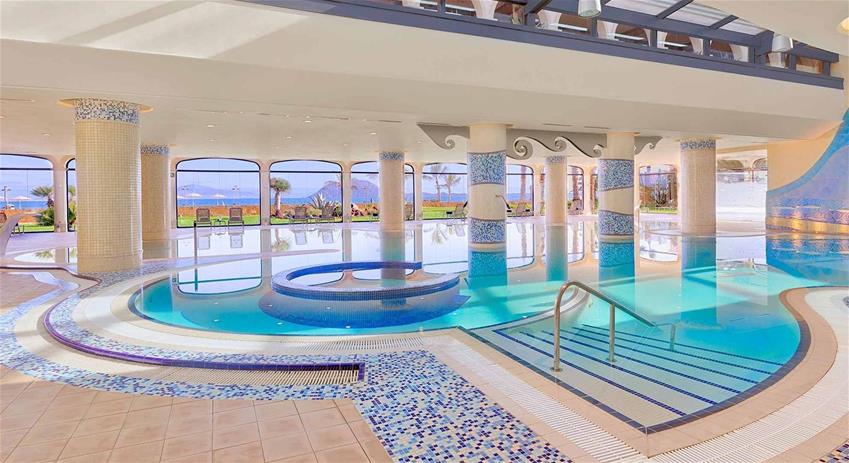 Fuerteventura's Gran Hotel, 5-Star Atlantis Bahía Real
My husband and I stayed here for three days as a treat for our anniversary, driving from the bottom of the island where we were staying. From the moment we arrived in our hire car, there was someone to park it for us in the underground car park, our cases were taken from us and we were welcomed with a drink as we checked in.
Upon entering our Double Deluxe Sea View room which was stunning, there was a bowl of fruit in the room to say welcome. The view from our room was directly looking at the private beach, where staff bring your drinks to you. The beach is near Corralejo Natural Dune Park and with wonderful views of the islands of Lobos and Lanzarote.
The food in the restaurant made you feel like a child in a sweet shop, the choice was immense. For every course, meat was cooked in front of you to order. Every course we ate was cooked to the highest standard and superb.
On day two, which was our anniversary, we went to the spa. While waiting for our massages we used the pool, sauna and steam room. The facilities are those you would expect in a top-class spa. While relaxing on our balcony afterwards we heard a knock at the door to find the maid had brought us a bottle of champagne to help us celebrate our anniversary.
After a lovely breakfast where champagne is served daily, our car was brought back to us, to drive back up to the top of the island. I cannot fault this hotel, the staff and facilities in any way. Our stay was fantastic and an anniversary to remember, I would have no hesitation to return here.