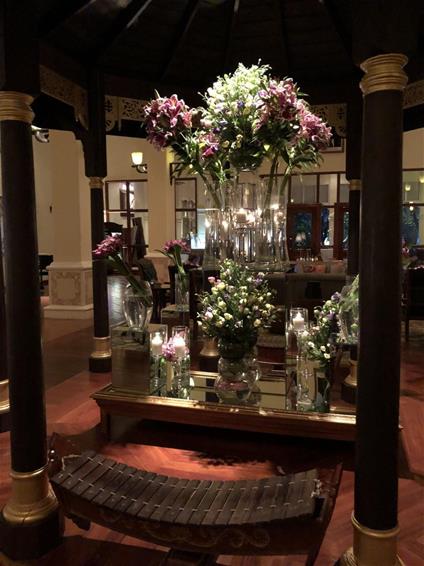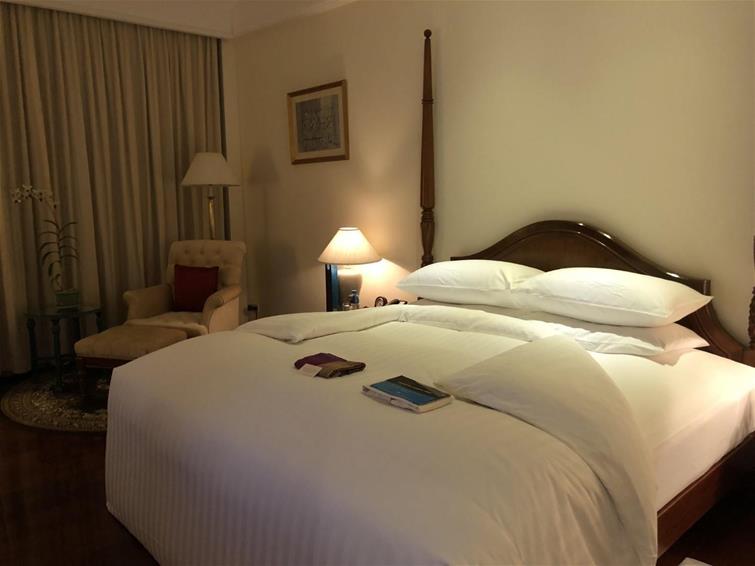 Sofitel Angkor - Phokeethra Golf & Spa Resort
This hotel has everything you could wish for in a 5-star hotel, the staff as so attentive, as you enter the hotel the smell of fresh flowers is divine. Getting into the tourist area of Pub street is so easy by Tuk Tuk, they have on site being able to whisk you away in minutes.
Set in landscaped gardens on Charles de Gaulle Avenue, Sofitel Angkor Phokeethra Golf and Spa Resort is the closest Siem Reap hotel to the ruins of Angkor Wat. Which we visited and watch the sunset from This unique Siem Reap Cambodia hotel is situated near traditional markets, tourist attractions and the airport. Enjoy the many features of Sofitel Angkor Phokeethra Golf and Spa Resort, including 238 rooms, a swimming pool, which provides a swim up bar, Jacuzzi, spa, five food & beverage outlets, the Phokeethra Country Club, and a world class 18-hole golf course.
We stayed in a Prestige Suite which is 90sqm. You can unwind in your own living room, looking out to the lush green garden, enjoy the breeze from your own private balcony. The Prestige Suite features our king-sized bed, espresso machine, guest bathroom and spacious bathroom with a television, and beautiful Hermes amenities.
We stayed here for 2 nights before embarking on our river cruise down the Mekong. Would I recommend this hotel in Cambodia? Most definitely – it's one to stay in.