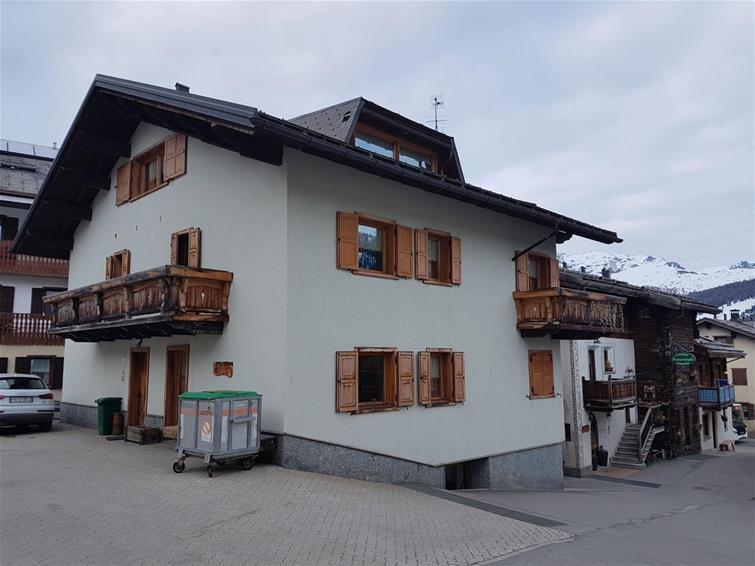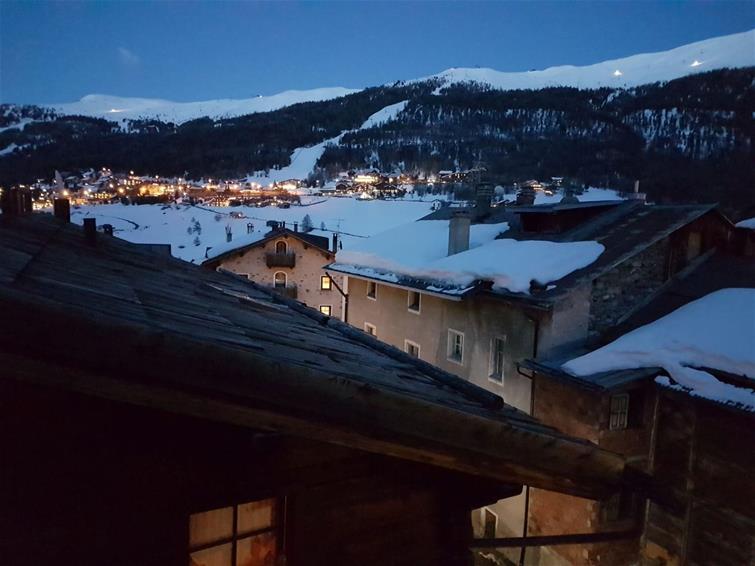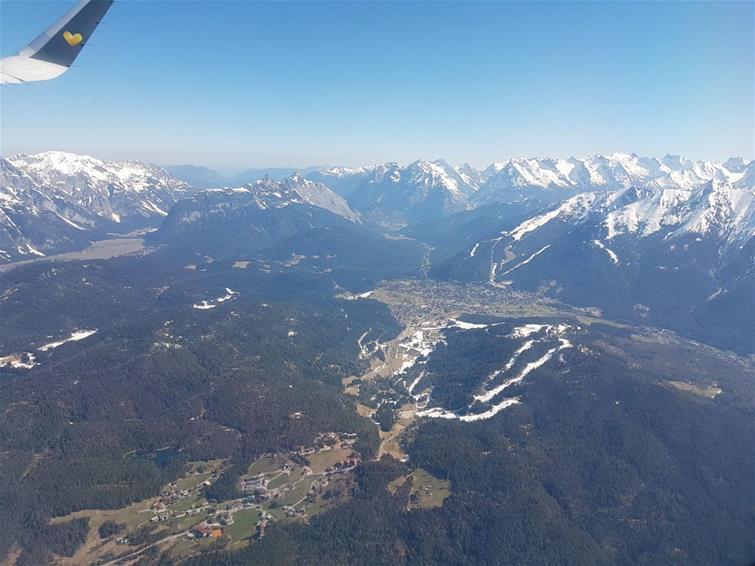 We decided to slip in a week's skiing to Livigno in Italy, as the snow conditions were still rather good despite it being a late Easter trip.
We travelled via Innsbruck airport in Austria, being small and in a stunning location with a mountain backdrop, it is always a pleasure to fly through there. The road journey was good (2hr 50m) via Switzerland, ending as it did with the final approach into Livigno via the 3.3 Km long single-track Munt la Schera tunnel on the Swiss border. A very unusual long, straight, narrow tunnel through the mountains.
Livigno is very pretty, it has a lot of traditional buildings and snakes along for around 7km end to end. Until the 1970s it was a farming village, and at times difficult to reach. However, it now has duty free status and thrives on tourism in winter and summer. The duty-free status there keeps the prices keener for dining out (average €65 for 3 persons with meal wine and dessert) and lift passes (a snip at £100 each).
It has two ski mountains opposite each other...San Rocco and Mottolino. This gives skiers a good choice of piste according to sun's position etc! These mountains are linked up by free bus transport links.
We stayed in a roomy rooftop apartment at Garni Francescato, centrally located, with your own kitchen facilities and only a short walk to the local supermarket. Having a ski locker room in its basement and a bus stop outside was very handy! Our favourite restaurant in Livigno was just across the road, the Ristorante Bellavista...great for schnitzels, pizzas and fine beer!
The skiing was super despite it being mid-April...the best conditions I have encountered at that time of year in Europe. Mottolino was cooler in the morning, so San Rocco was better at that time of day but in the afternoon, definitely Mottelino. Plenty of red runs and blacks and good for learners too. And having paid for a private ski lesson for my daughter, she then tried snowboarding for the first time the following day and loved it!
My favourite ski runs were Della Neve, black runs to Valfin Monte, and a lovely blue from the same point, Della Neve to Mottelino...with a bar/cafe at the end of it!
Livigno is friendly, with a bit of ski commuting on busses, but very worthwhile. The two mountains make it very attractive for skiing at the season start and as well as mid-season!
We had an early start back via Innsbruck. We had some cake at the airport and did some gorgeous Austrian food shopping at the airport supermarket! The weather flying home was crystal clear too......lovely views. A super break!