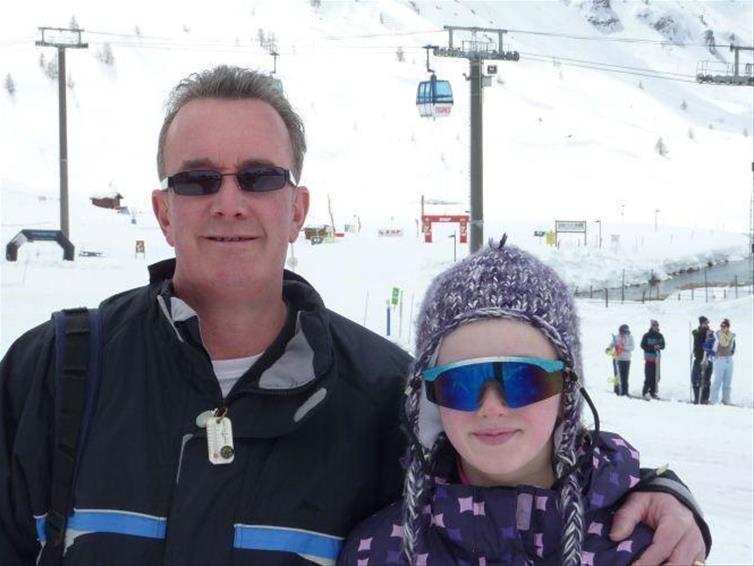 Tignes is in the French Alps. It is a three hour coach transfer from Grenoble. This was my first visit to this lofty ski resort, we were looking for some traditional spring time skiing as is the norm in April. However, we had a massive deluge of snow. But when it was sunny it was fabulous!
A big ski area with 129 ski runs, you can get passes for the adjacent Val d'Isere ski area to use in combination with The Tignes area (Espace Killy). However, in the six days we were there, we found the ski runs options plentiful. The ski area is topped with the Grand Motte Glacier which can be accessed by an underground funicular railway. It's pretty impressive. You can easily navigate the lift system without the need for using the T-bars (which are a drag!), chairlifts proliferate and there are cable cars too.
This is a high altitude resort with pistes to ski down from 3456m down to 1550m. My favourite runs were Genepy; a scenic blue run from the top where the funicular arrives, down to Val Claret, Cirse; a red coming from the same locale, with a wide piste and Grattulu; a blue run which is very pleasant when it has been manicured ....especially when you can see where you are going!
Tignes at 2100m has plenty of eating establishments, including many pizzerias; there are quite a lot of restaurants dedicated to French cuisine too. Neighbouring Val Claret, although slightly smaller, has quite a few choices as well. Husky dog rides can be taken in the resort too. If the weather closes in, Tignes also has an indoor swimming pool, equipped with slides for the children.
In the past, I have been lucky enough to experience La Plagne, Meribel, Valfrejus and Les Deux Alpes in the French Alps. I would have to say that Tignes is certainly on a par with the best of these overall.