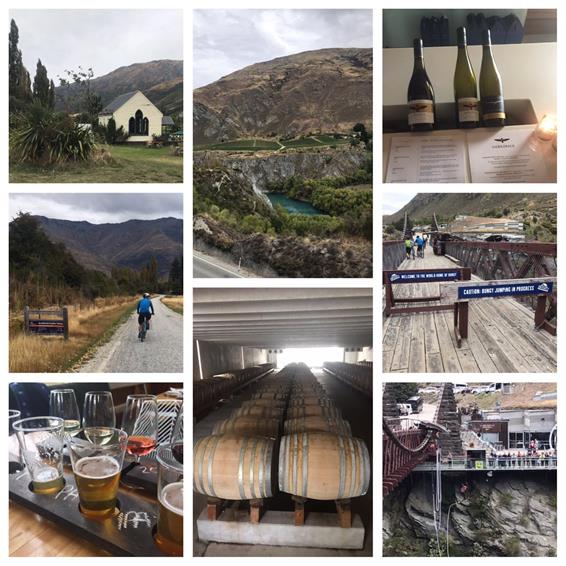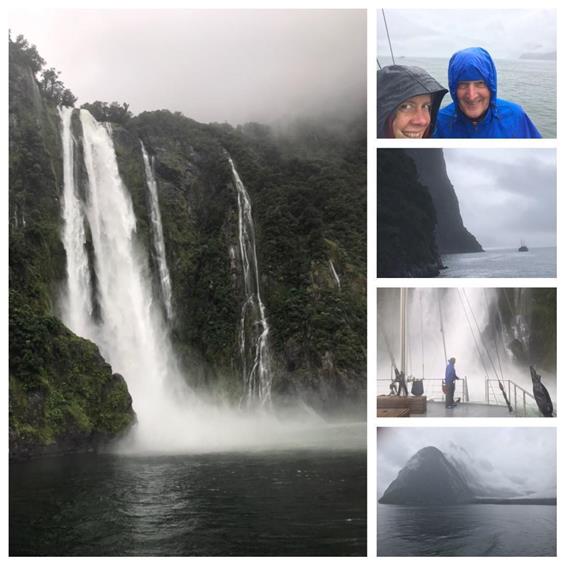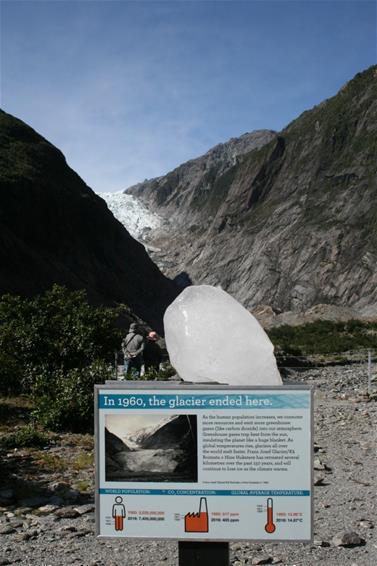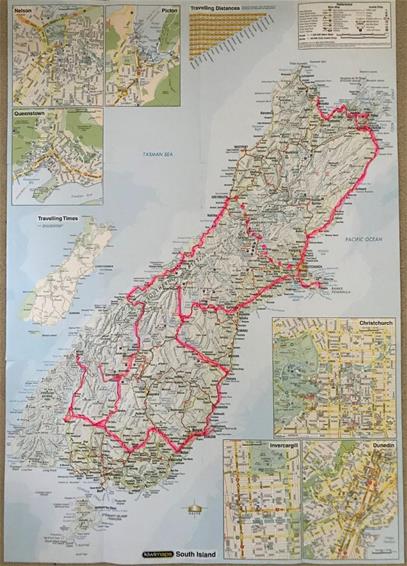 Having spent the previous 10 days basking in glorious North Island sunshine and anticipating the great beauty of Marlborough Sound, we were disappointed to arrive aboard the Interislander from Wellington in pouring rain, barely able to see one end of the ship from the other, never mind the dramatic Sound.
However, the rain and our moods soon lifted as we approached one of the highlights of our trip, Abel Tasman National Park. With no road access aside from the extreme ends of the park, water taxis are the way to get around, hopping on and off at the numerous stunning beaches. We did a self-guided walk one day and guided kayaking the next, covering most of the park. The kayaking especially was amazing, discovering hidden inlets, navigating rocky channels, seeing frolicking seals, feeding penguins, curious birdlife and stunning native bush. We wish we had spent more time in Abel Tasman!
For any wine lover, a trip to the Marlborough wine region is a must. We had a delicious lunch at the trendy Rock Ferry vineyard, obviously with wonderful wines to match. We also visited the Nautilus Estate to sample their award-winning sparkling wine. With several vineyards offering accommodation and bike hire easily available, Marlborough is a lovey place to spend a couple of days.
The east coast Highway 1 has ongoing roadworks to fix earthquake damage, which can make for slow progress. However, whenever we hit works, we simply sat back for a few minutes to enjoy the stunning ocean views, playful sea lions and dolphins, plus the cheeriest road maintenance gangs ever!
The towns along the east coast have individual distinctions, with the quirkiest being Oamaru, offering a delightful evening penguin homing parade, Victorian quarter and their biggest claim to fame, being 'The Steampunk Capital of the World'! Our visit coincided with arrival of the 'Alps 2 Ocean Ultra Run', a 322km 7 day run from Mt Cook to Oamaru. Having driven the distance the day before, we respected the runners' arrival as we sampled the local brew and delicious pizza in Scott's Brewery. Being an outdoorsy country, New Zealand is full of sporting events and it is great to see whole towns turn out to support such challenges.
Kaikoura is a popular tourist stop for crayfish and whale watching. Sadly, the first we 'missed', deciding to have a pre-dinner drink and discovering restaurants stopped serving at 8pm (something we would further find the deeper south we ventured!) and the second being cancelled due to swell.
On advice there is not a great deal to see in Christchurch, we only stopped for one night but were pleasantly surprised! Much of the city is still in rebuild after earthquake devastation, with many buildings propped up awaiting repair, including the cathedral. Nevertheless, it is a likeable city with lovely parks, pretty river, trendy bars and eateries.
Not far from Christchurch and highly recommended is Banks Peninsular. The Summit Road offers stunning views over the remote volcanic peninsular, before eventually dropping down to Akaroa. With an interesting history, the French influenced Akaroa is a delightful little harbour town and as we had been tipped off, it is worth timing a visit when there is no cruise ship in port!
The university city of Dunedin has a distinct Scottish feel, is home to one of New Zealand's favourite tipples, Speights Brewery, and the world's steepest residential street. Nearby, situated at the end of the Otago Peninsular, is the only land-based albatross colony in the world and a lovely drive if fine weather. To the south is St Clare, with a beach to die for, a big surf community and fun heated seawater pool - it is a fabulous place to watch the world go by.
Visiting the majestic Mount Cook is quite a drive, although passing the shimmering blue Lake Tekapo and taking the iconic Highway 80 along Lake Pukaki, it is worth the effort. A night at Mount Cook Village is recommended to enjoy the Sir Edmund Hilary Museum, walk the local trails and discover uninterrupted stars.
Visiting Fiordland be prepared for rain (apparently 70% of the time!) Our coach/boat trip to Milford Sound was a rather damp affair but fully waterproofed up, we had a wonderful time cruising the sound, admiring the many thunderous waterfalls and wonderful wildlife.
We had been warned Queenstown, the adrenaline capital of the world, had become too big and should be bypassed in favour of Wanaka, how Queenstown used to be. However, we had a great couple of days soaking up the fun vibe, watching people hurl themselves off bridges and out of planes. Our highlights included taking Bob's Peak cable car for a spectacular sunset, a self-guided cycle tour of the Gibbston Valley vineyards, the thrilling Shotover Jet and a fabulous Fergburger!
The west coast of New Zealand offers some lovely beaches and interesting towns, but also the dreaded sand-fly and covering up at all times is essential! Franz Josef makes a convenient overnight stop, with a pleasant walk along the valley to the glacier base, past the sad but interesting markers highlighting the astonishingly fast glacier retreat.
Highway 6 between Queenstown and Franz Josef is worth spending a whole day driving, with ever changing magnificent views over mountains, rainforests, waterfalls, lakes and streams, plus some wonderful places to stop such as 'The Devils Staircase', 'Roaring Billy' and 'Thunder Falls'.
Our last adventure was to take the TransAlpine from Greymouth to Christchurch. Often described as one of the world's greatest train journeys, the route winds its way through the Southern Alps, offering delightful views and a fabulous relaxing ride, with great optional commentary.
Compared to the North Island, the South Island has more dramatic scenery. With snow-capped mountains playing backdrop to most magnificent beaches, fields awash with sheep, thunderous waterfalls and never-ending native bush, we would often turn a corner and physically gasp at yet another stunning scene.
New Zealand is definitely a place for traveling around and whilst I would recommend a loose plan, be prepared to be flexible - we never set out to see Te Puke, the kiwi growing capital of New Zealand, The Pour House, home to The Coromandel Brewing Company and Pukeko Junction Café for the best brunch! For every place we visited, we added another two we would like to have visited and so for us, there is only one option... to go back!