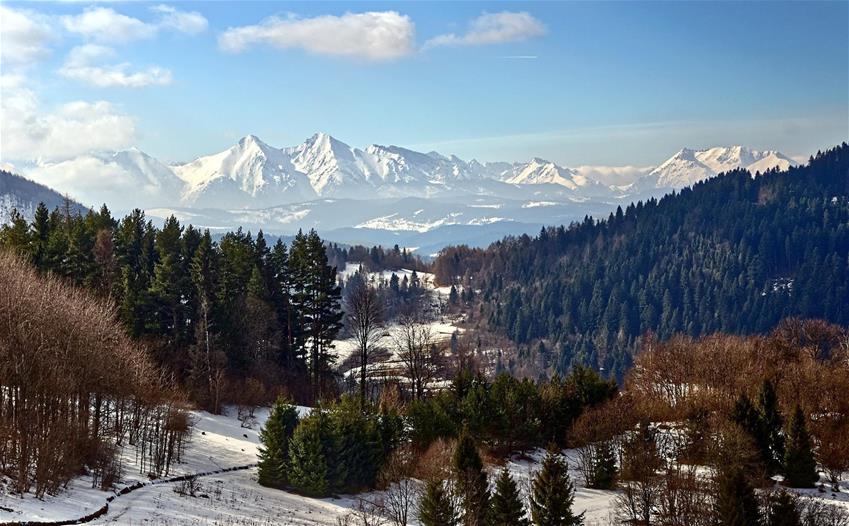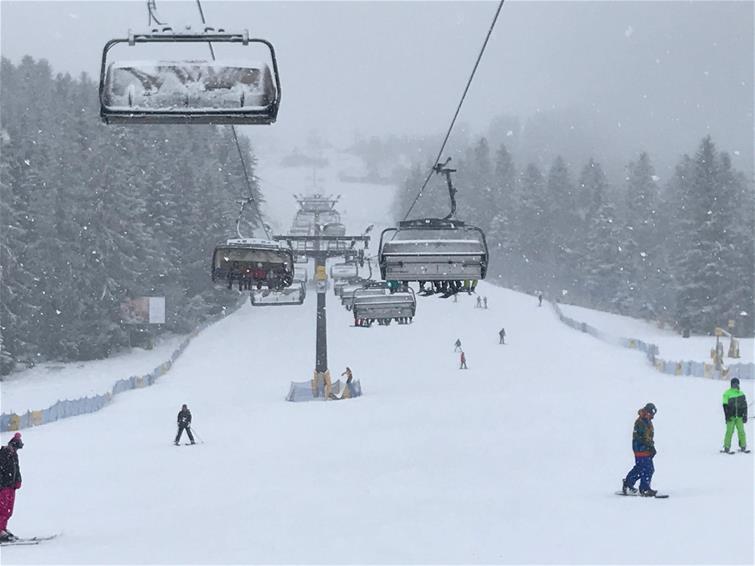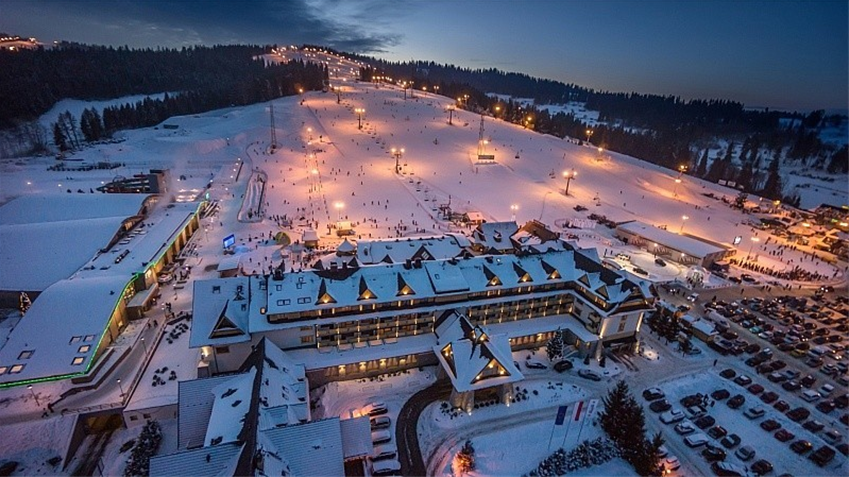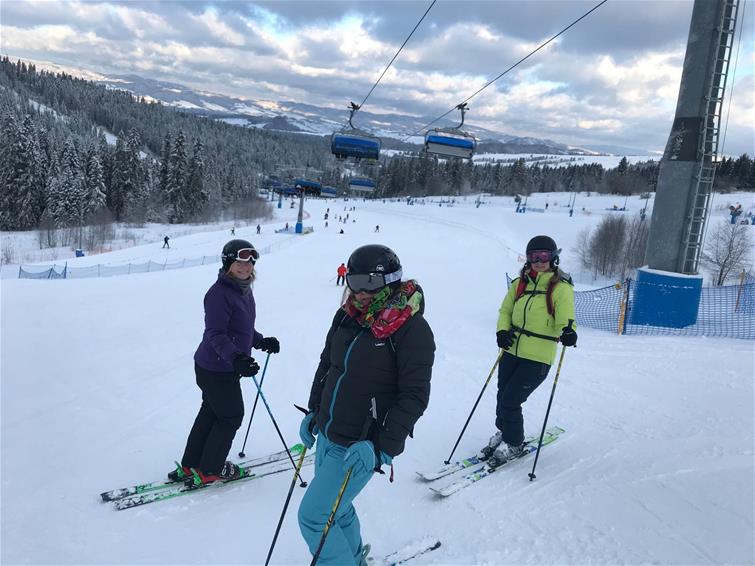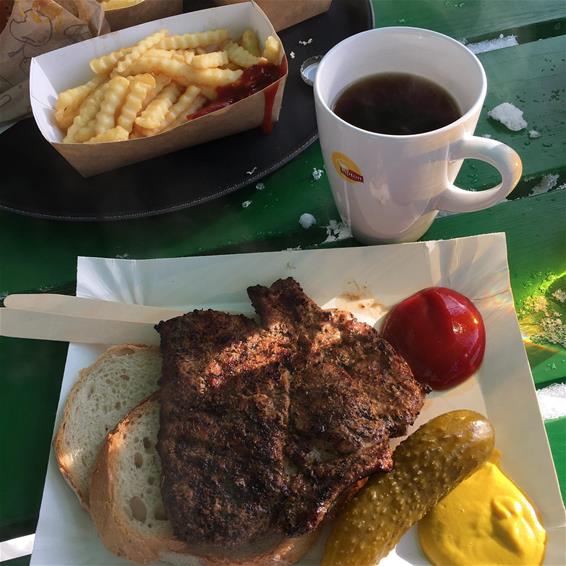 Having skied a number of times in The Alps and Canada, I will admit that Poland was not particularly on my radar for skiing. However, always up for a new adventure I was intrigued at a friends suggestion to give it go for a girls ski break.
Flying into Krakow, we were to be basing ourselves in Zakopane, a lovely traditional town a couple of hours from the airport. Once we had broken free from Krakow's suburbs, we had a lovely drive through countryside, crossing large farming plateaus with pretty hamlets and small towns dotted about, framed by the backdrop of the Tatrus Mountains. Reaching the mountains, the road gently climbed through some delightful villages with the odd ski slope appearing here and there, before arriving to the grand Polish tourist hub, Zakopane.
Zakopane is a largish town, centred around the long pedestrian street, Krupowki. Oozing alpine charm, had it not been for the Polish signs one could easily be mistaken for being in a pretty Alpine resort such as Megeve or Kitzbuehel. Offering a wide variety of shops, street vendors and eateries, Krupowki was bustling with Polish tourists pulling children along snow covered cobbles on sleighs. Quickly noticing we could not detect many 'other' languages, we soon discovered English was not quite as widely spoken as we had anticipated. However, no problem, the locals were friendly and there was nothing a lot of smiling, a bit of pointing, plenty of of 'dziekuje' (thank you!) and if all else failed, Google Translate could not help with!
With plenty of bars and restaurants offering excellent value, we were pleased to be staying in a self-catered apartment. Whilst there were cuisines on offer to cover every taste, we were keen to try the local fayre and had some wonderful plates of locally smoked cheese, pierogi (stuffed dough dumplings), potato pancakes with goulash, steamy soups, tender lamb, fabulous steak and amazing cheesecake – who knew the Polish were known for their cheesecake! Very proud of their local produce, we also enjoyed sampling the regional tipples, with the vodka and Zakopane version of espresso martinis particularly recommended. Many of the restaurants also had enthusiastic traditional bands playing, creating great atmosphere.
Zakopane offers plenty of non-ski activities in addition to great shopping, including an aquapark, ice skating and horse drawn sleigh rides around town. Had we more time, we would have liked to try the local horse sleigh ride through the forest to a feast of sausages and warming vodka tipples around a campfire – it came highly recommend!
For our first day of skiing we chose Polana Szymoszkowa, one of Zakopane's closest ski hills. All set up for easy ski rental, we were soon holders of everything required and set off to rediscover our ski legs on the gentle blues, quickly progressing to the intermediate red. A perfect place to learn and improve skiing, the pistes are very wide, with plenty of space and a relatively challenging but safe red for intermediates and adventurous beginners.
On our second day we visited the larger ski area of Bialka, roughly 45 minutes from Zakopane. Heavy overnight snow fall made for slow progress and despite it taking nearly two hours before we had arrived and purchased our lift passes, we were pleased to have made the effort. Aside from being a larger ski area, the runs at Bialka are longer and there are more reds for intermediate skiers. We had fantastic fresh snow and discovered some lovely paths down through the trees, with a light lunch of pork neck and vodka tea – well, when in Poland!
Another attraction in Bialka is the thermal pool and so after finding somewhere to store our skis, we were soon wallowing around in the gloriously warm mineral rich waters. Swimming outside in a steaming pool whilst watching people ski by floodlight is good, but it doesn't get much better than easing tired ski legs relaxing on an in-pool bubbling bed under the stars, with a mulled vodka apple in hand!
There are a number of ski areas around Zakopane and Bialka, such as Jurgow, Harenda, Rusin and Kluszkowce. In our experience Jurgow seemed to offer the most challenging terrain, with a few blues, mainly reds and the odd black run. With taxis abundant and very reasonable, it is great to be able to try a new ski area each day. Also, most of the larger slopes have snow cannons, so no matter the weather, there will always be snow somewhere.
In comparison to skiing in The Alps, Poland is fantastic value, at less than £10 per day for ski, boot and helmet hire, roughly £12 per day for a lift pass and typically under £15 for a delicious 2 course meal with wine. It is less than half the price of some of the larger Alpine resorts. Getting around is easy too, with plenty of taxi ranks dotted about and restaurant/shop staff more than happy to assist calling for a taxi. Our trip to Bialka (a 45 minute journey) was only £25 one-way, including generous tip.
Exactly where you base yourself depends on how much skiing you plan to do, with Zakopane a great location due to the pretty town and various off-piste activities, whilst Bialka offers a much larger ski area, but less charm and non-ski interests. Whilst it is easy to travel between the various towns and resorts, it would also be quite feasible to have a multi-centre holiday, with say a couple of days in Zakopane to enjoy the town and beginners slopes, before moving on to Bialka for a few days skiing the larger area and ending your holiday with a day or two exploring Krakow (see my blog 'A Christmasy Krakow').
I have since been asked by a number of people whether I would recommend skiing in Poland… Having started skiing myself as a beginner in some of the larger European ski resorts, paying for premium lift passes covering miles of ski area when I have only skied a small fraction, learning in a smaller ski area such as Zakopane or Bilka makes complete sense. It is perfect for beginners looking for nice wide gentle slopes, with more challenging reds and the odd black to progress to, but nothing too intimidatingly long or steep. It is also a great place for families wanting a to ski without breaking the bank! Zakopane is a fabulous well kept Polish secret, offering plenty to do on and off the slopes and with predominantly Polish locals and tourists, it is wonderful to immerse oneself in the Polish culture, making for quite an adventure. A great trip and certainly fun to have tried somewhere 'different'!