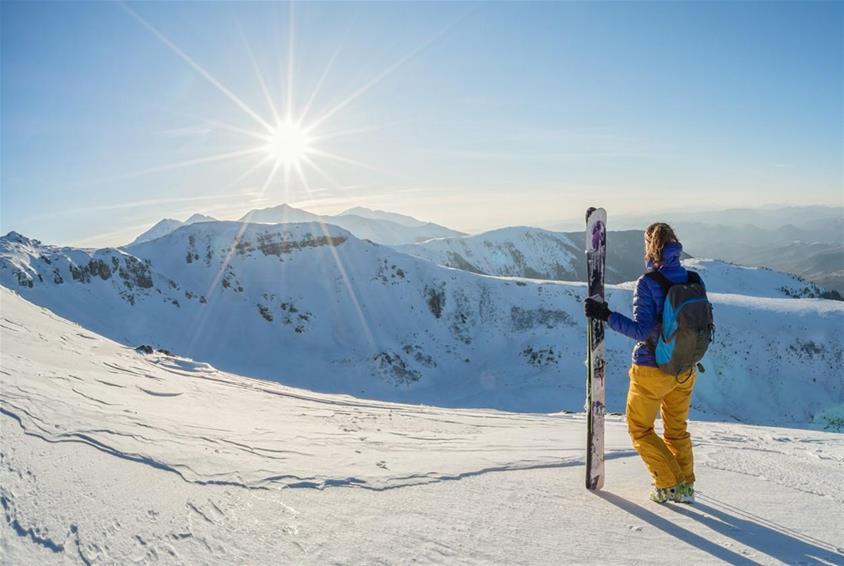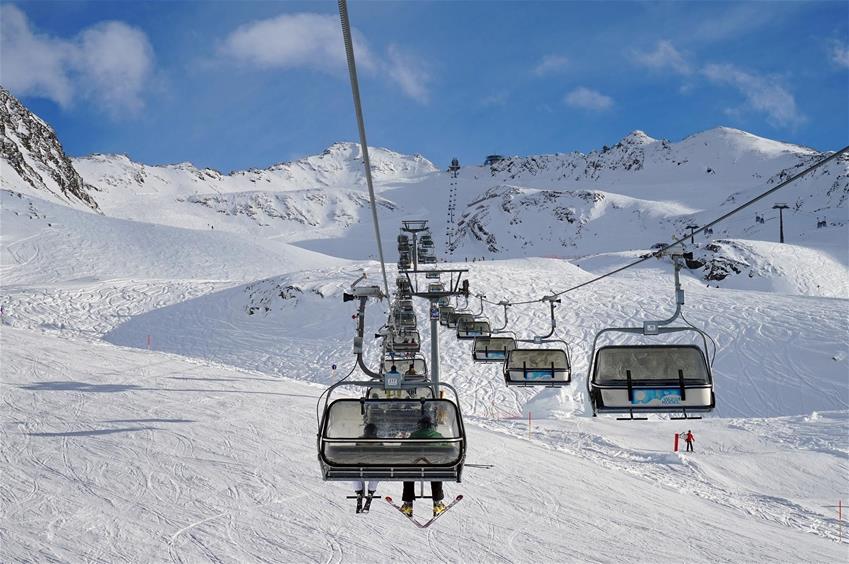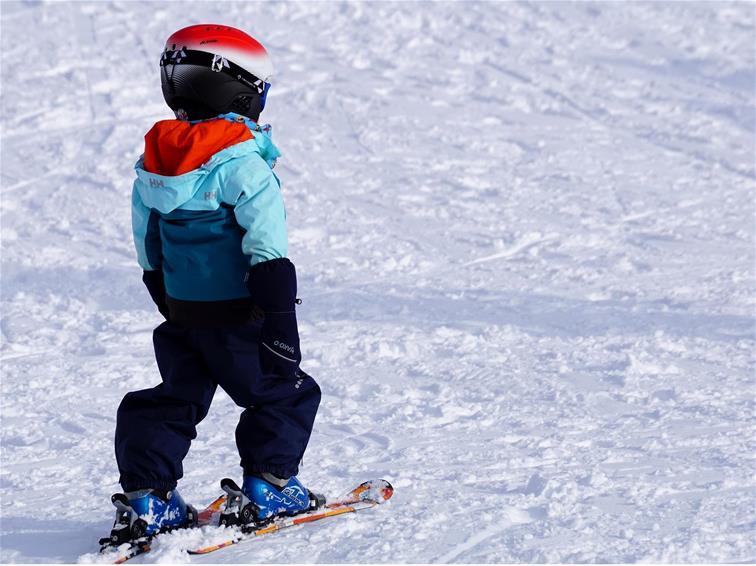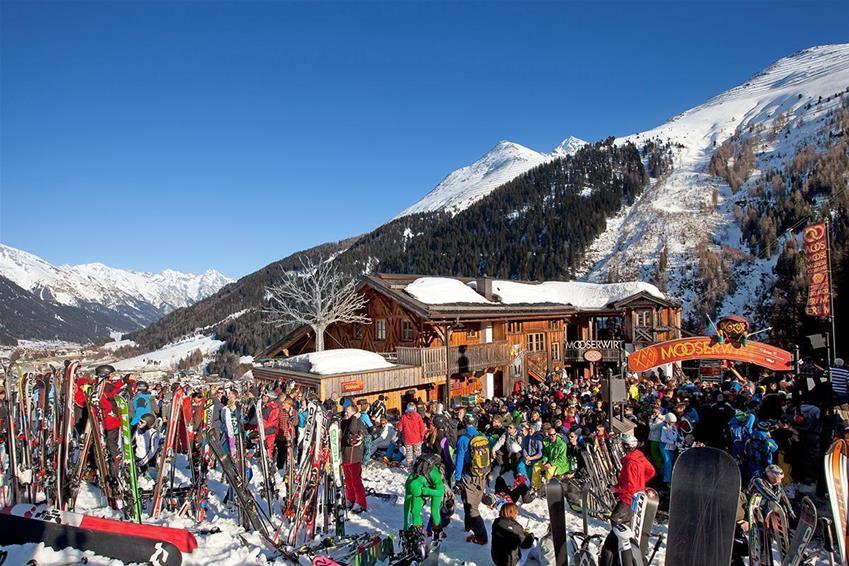 Choosing a skiing holiday can be daunting, especially if you are a beginner or trying to please a mixed ability group. However, having been skiing for many years and often being holiday organiser, I know there is a perfect resort for everyone!
Whilst skiing doesn't have to be expensive, transport, accommodation, lift passes, ski rental, boot hire, food and drinks (someone has to pay to get the provisions up the mountain!) can mount up. A few tips to help keep costs down include driving to a resort with your food for self-catering, packing a picnic lunch, taking advantage of après happy hours, booking ski/boot hire and lessons in advance and choosing a smaller or lower resort. We've had a couple of cost-effective trips to Les Houches, with lovely runs perfect for families, leisurely skiers and beginners, and just a short drive from Chamonix for more challenging skiing and nightlife.
Skiing is an active holiday and when taking a family, I would recommend a smaller resort or at least ensuring you are close to the ski school and beginner slopes. It can be challenging enough for an adult clomping along the road in ski boots with all the gear, but adding tired children who don't want to walk, let alone carry skis, staying close to the piste is a must. Furthermore, you can easily pop back for forgotten kit, lunch or a little R&R! Avoriaz is very family friendly, with great kids' clubs and ski schools and being purpose built, is car free and thoughtfully laid out with no long treks.
A smaller resort is generally good for beginners, often with quieter slopes and no need for masses of runs whilst you master the basics. If visiting a larger resort, it is best to opt for the cheaper immediate ski area pass to begin with, which can be extended to cover a wider area once you have built confidence and want to explore further afield. Arinsal and Soldeu in Andora are popular for mountain newbies, with excellent beginner and early intermediate slopes, plus good value. Alternatively, larger resorts such as Alp d'Huez and La Plagne offer gentle slopes to start on and longer runs to progress to.
I think ski holidays are made for large groups and extended families. We normally go with around 10-15 friends of mixed ability, from beginners through to off piste Heli skiers. We often opt for larger resorts with a wide range of slopes, links to other ski areas and high for snow reliability. Val D'Isere is a favourite, with something for everyone and great nightlife, plus resorts such as Ischgl and Val Thorens. For our next trip we are considering the all-round American resorts of Breckenridge or Park City.
I love the après ski! There is nothing more fun than arriving to a bar after a long day on the slopes, hearing the music and merriment as you approach, enjoying a well-earned beer and attempting to dance in ski boots! World renowned après bars include the MooserWirt in St Anton, La Folie Douce in Val d'Isere and Rond Point in Méribel. Some resorts even offer full blown concerts, such as Ischgl who has hosted acts from Elton John to The Pussycat Dolls and Bob Dylan to the Scissor Sisters.
Accommodation type is important. For families an apartment is a good choice, with your own space and the ability to have some form of normality around meals and bedtime. For couples or smaller groups, a hotel is nice to give everyone their own space, but with the option to meet in the bar and restaurant. Alternatively, a shared chalet is a more relaxed way to meet new people. For larger groups I would recommend sole use of a chalet, so you can spread out and enjoy relaxing together without worrying about disturbing people not in your group.
Regarding catering, self-catering is great for families when restaurant food might be wasted on fussy eaters or to give more control overeating times. Hotels are good if you like to spread dinner over a long evening, often including 4 plus courses. For larger groups, my favourite is a catered chalet, where the host will often tailor meals to suit, for example serving later if you want to partake in a few après drinks and earlier if you want to go out after dinner, plus they will have an evening off when you can try one of the resort restaurants or have a late long lunch up the mountain!
Many people who have never been skiing view all skiing holidays as luxury, although the resorts do vary. Top end luxury destinations such as Zermatt are more expensive but if budget allows, offer the most amazing hotels and chalets, plus great for people watching, celeb spotting and designer shops, even if only window shopping! Other such resorts include Verbier and Klosters favoured by Royals, Courchevel for the likes of the Beckhams and Ramseys, Zermatt is loved by Phil Collins and Robbie Williams and Colorado's Vail and Aspen are popular with the Kardashians and Trumps!
Having mentioned resort functionality, many of the purpose-built towns are not the prettiest. If chocolate box village charm is what you are after, you might like to consider Mürren, Courmayeur or Zermatt. Alternatively, a pretty alpine village linked to a larger resort to get the best of both worlds, such as Les Breviers and Tignes, Peisey and Les Arcs and Belle Plagne and La Plagne.
The mountains are not just for those wishing to strap skis to their feet, with many resorts offering a variety of activities for non-skiers such as walking, ice skating, curling, fine food, spas, music, the après parties and of course, enjoying the stunning mountain scenery! The pretty town of Kitzbühel has plenty of activity off the slopes, as does St Moritz with unique horseracing, cricket and polo on a frozen lake and Courchevel offering a superb indoor pool and activity centre.
Most of the resorts I have mentioned are European, although a long-haul destination can be fun for something different or a special occasion. Plus, many resorts can be easily paired to multi-centre holiday, for example we had 8 days skiing in Whistler, followed by a couple of days in Vancouver. Other options include combining Banff and Calgary, Lake Tahoe and San Francisco and somewhere becoming increasingly trendy for skiing, Japan, visiting Hakuba and Tokyo. You can even ski in New Zealand and Australia!
Whether a beginner or seasoned skier, couple or large party and no matter your budget, there is a resort for everyone and its great fun exploring new places as your needs change. Whatever your requirements, let me help you find the perfect mountain holiday.