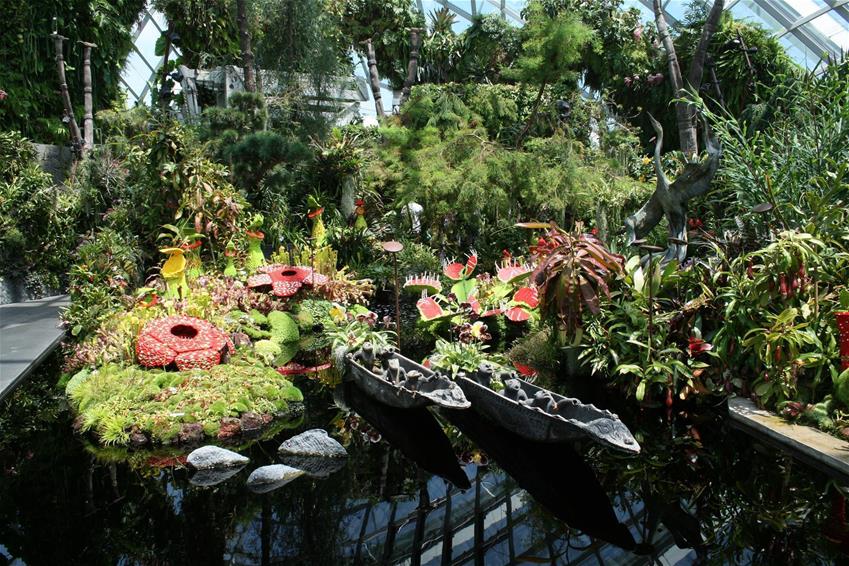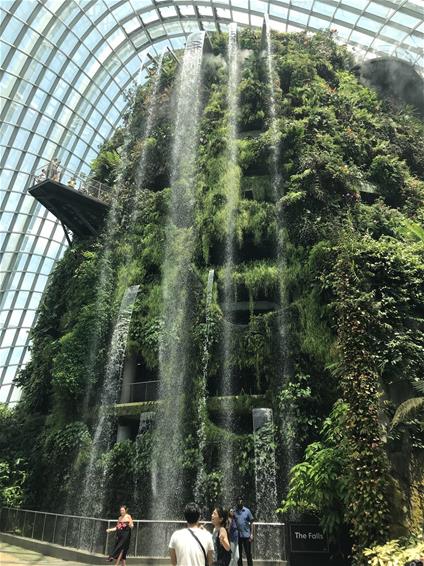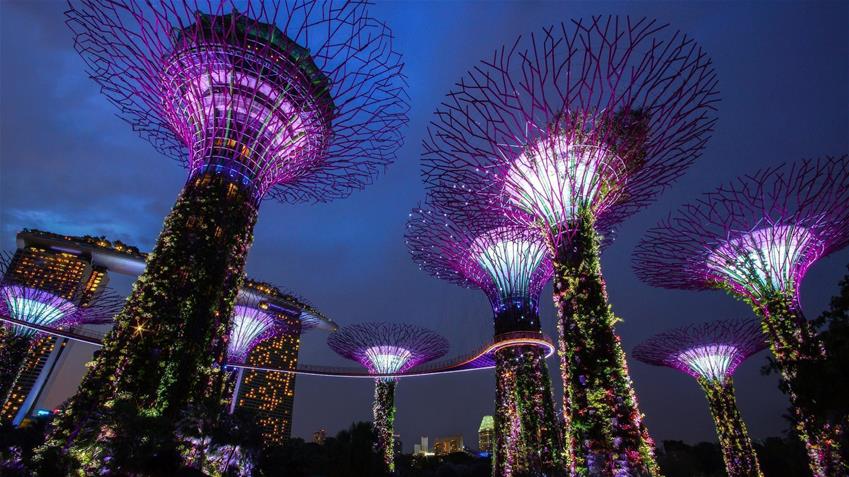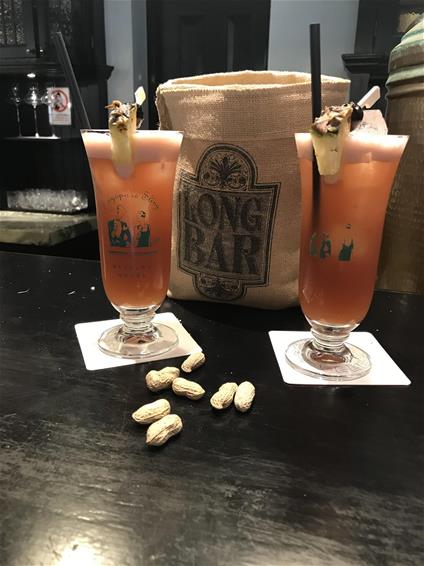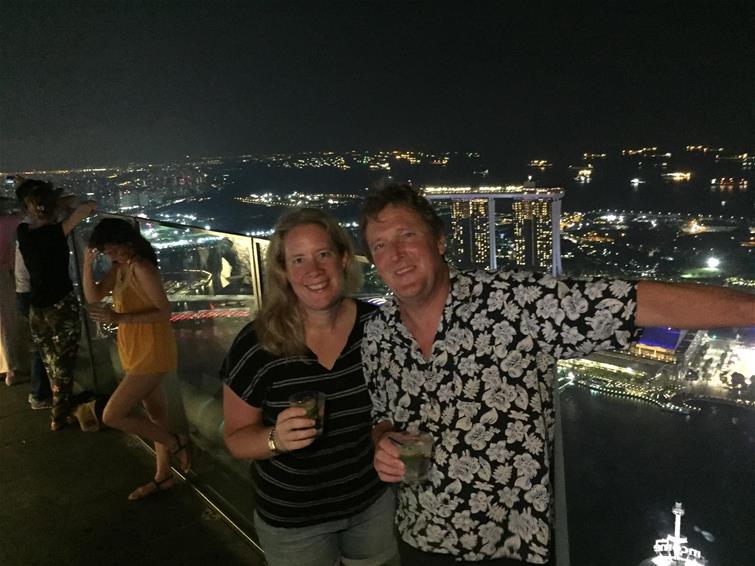 Singapore is a real melting pot of culture, history, innovation, business and tourism. Many people will visit as a stopover on their way to/from another far flung destination, as we did, although it also makes a great holiday destination in its own right, as a city break or mixing a couple of days touring the city with a few days at one the nearby holiday destinations such as Sentosa or Batam Island.
Singapore's tropical climate makes for a year round destination, with average temperature mid to high 20's. We visited in March and whilst we had a couple of showers, they were short and sharp and no bother. If you were planning to spend a bit of time on the beach, probably best to avoid November to January, typically the wettest months.
The city is fairly compact and very easy to get around on foot or using the easily navigable Mass Rapid Transit (MRT). As we only took a couple of MRT journeys, we just paid as we went. However, if you are planning to use it a lot, a pre-paid card is a good idea. The MRT stations are all spotlessly clean, often involving mini-shopping malls and eateries and best of all, air-conditioned and a joy to escape the humid city for a few minutes!
With only a couple of days in Singapore and keen to cover as much as we could, for our first day we booked a 'Total Singapore Tour' with Urban Adventures, involving a morning of cycling and afternoon of eating. After a briefing from our guide Rene, we were soon touring the streets of Singapore on two wheels, following his various hand gestures pointing out the sights. I appreciate cycling around a major city may not be everyone's cup of tea, although we were 99% on quiet lanes, footpaths and pavements, with plenty of stops to learn about the area and have a rest! The city is also very flat and so even for novices, cycling is a great way to cover ground quickly.
We thoroughly enjoyed the tour, learning about the history of Singapore from a simple fishing village to today's bustling metropolis, about Sir Stamford Raffles influence in the early 1800's and how modern day Singaporeans comfortably live in such a built up area by making use of every outdoor space and compact living. We saw school children being taught in open parks under the shade of trees, high rise blocks with balconies bursting with colour and gardens on the roofs. Our cycling adventure gave us a great orientation of the city, visiting Kampong Glam, the historic district where the Malays and Arabs settled, Bussorah Street, also known as Little Istanbul, Marina Bay to view the flashy modern construction, the reclaimed land along Beach Road and various downtown Quays.
After a quick break, allowing just enough time for us to dash back to our hotel for a refreshing swim, we met Rene again in Chinatown for the second part of our tour, the 'Eating Adventure'. Following an informative tour of Chinatown, we set up camp in one of the hawker markets and chatted to our fellow tourers whilst our waiter (Rene!) bustled back and forth with various interesting and delicious delights, talking us through each dish and telling amusing tales of the various food vendors.
To give our stomachs a rest and work up an appetite for round 2, we continued our tour to the Singapore City Gallery, where Rene supplied yet more interesting talk about Singapore, using a wonderful scaled model of the city as focal point. We finished the tour in a second hawker market, sampling further delicious cuisine including dim sum, poh piah, oyster omelette, roti prata, the ever popular staple of chicken rice and all washed down with a refreshing calamansi (lime juice). In addition to being great fun, gaining confidence to visit hawker centres ourselves and not having to eat for the rest of the day, Rene was full of top tips to make the most of our remaining time in the city, from where to buy discounted attraction tickets, through to the best place in Singapore for a drink with a view!
The Marina Bay Sands/Gardens by the Bay area is not to be rushed. We particularly enjoyed the Flower Dome and Cloud Forest, wandering the amazing display of gardens from around the globe, the seasonal magical display of Japanese blossom and admiring the largest indoor waterfall and tropical foliage as we weaved in and out on suspended walkways.
Whilst interesting to visit The Supertree Grove during the day, I recommend visiting one of the nightly light shows, when visitors lay on the ground to gaze up at the fantastical Supertrees changing colour to music from local composers through to the Star Wars theme! This should also be incorporated with the Marina Bay Sands fountain light show. Both are twice nightly shows and scheduled to allow time for the dash through the Marina Bay Sands hotel to see both in one evening. Whichever show you decide to watch first, there is no doubt as to where to go for the next show – just follow the crowd!
Whilst we had planned a drink at the top of the Marina Bay Sands hotel, Rene tipped us off to instead visit 1-Altitude, which at 282 metres is the highest alfresco bar in the world and offers amazing 360 degree views of the city, even looking down onto the observation deck of the Marina Bay Sands. By chance we were there on a Ladies Night and so whilst Johnnie had to pay to get in, I got in for free and we shared his entry ticket inclusive drinks! Although the glitzy dance floor and champagne bars might not be to everyone's taste, I highly recommend a visit as the city views are amazing.
No visit to Singapore would be complete without popping to the Long Bar at Raffles Hotel for an iconic Singapore Sling! Having heard about the often long queues, we were delighted to arrive at 5.30pm and immediately seated at a prime spot at the bar. Feeling like we'd stepped back into the colonial 1920's, we loved the charmed atmosphere and relaxed vibe, watching the barmen slinging the cocktails about, nibbling the monkey nuts and obliging in the encouraged practice of throwing the shells on the floor.
There are hotels and accommodation in Singapore to suit all tastes and budgets. We stayed in a newly opened Holiday Inn at Clarke Quay, the main tourist area, and whilst no problem reaching the areas we wanted to visit on foot and using the MRT, most of our time was spent in the main Downtown area. I would also highly recommend opting for a hotel with a swimming pool, with many hotels, like ours, having a rooftop pool allowing for a wonderful cooling breeze after a hard day sightseeing.