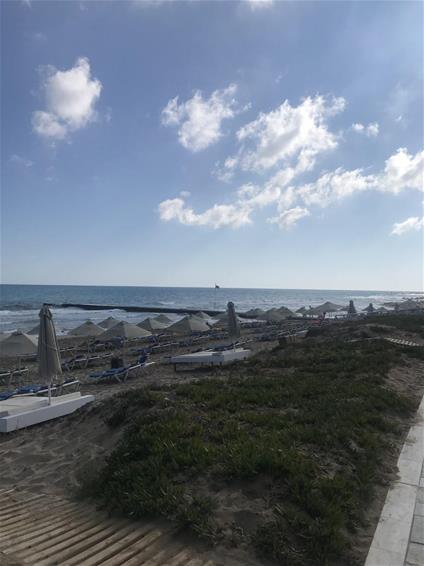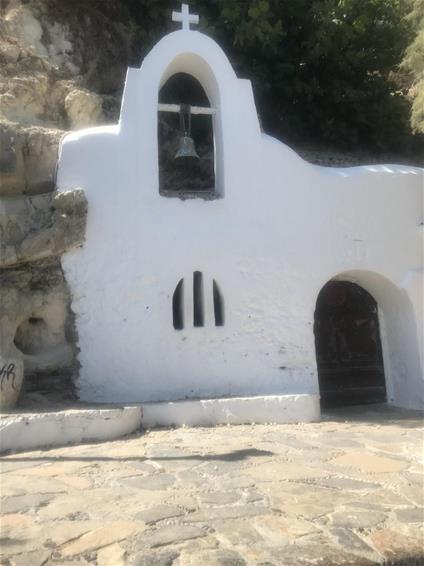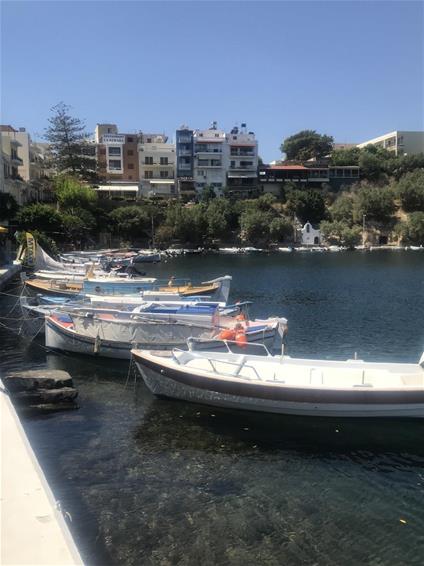 I flew into Heraklion Airport on the Greek Island of Crete with EasyJet landing at 11 pm at night. Crete is the largest and most populous of the Greek islands, it was my 3rd time visiting the island which has always been a favourite. The island has two main airports, Chania on the West and Heraklion on the East. The East side of Crete is the most popular with many tourists flooding into popular destinations such as Malia, Gouves and Elounda.
After a short 30-minute transfer I was safely tucked up in my bed at a small bed & breakfast family-run hotel in Anissaras. Anissaras is located 24kms east of Heraklion, 1km west of the bustling resort of Hersonissos and adjoined to the small village of Analipsi. It's neither a village nor a town, just a place where several 5* all-inclusive hotels have been built including Tui's Sensatori Atlantica, Mitsis Laguna Resort & Spa and Lyttos Beach. There are a few bars and restaurants but mainly hotels. Analipsi is a typical Greek Village with a population of just over 1000 people and here you will find a wider choice of bars and restaurants, this is where the Tui Sensatori Atlantica is situated.
I spent many days lazing by the pool or down on the beach but also took the bus and travelled into Hersonissos and on to Agios Nikolaos. Agios Nikolaos is a medium-sized town with lots to offer. I spent the day walking around the different waterfronts as the town has three faces to the sea: the lake and port, Kitroplatia beach and the Marina. It has a unique feature called the "lake" which is a body of water connected to the sea by a narrow inlet, surrounded by cafes and restaurants. I spent a pleasant couple of hours here having lunch. There is lots of shopping in Agios Nikolaos and I found a lot to do with my time here.
It is very easy to travel around Crete, I would recommend hiring a car and exploring this wonderful island which is home to 650 miles of coastline and many Blue Flag beaches.