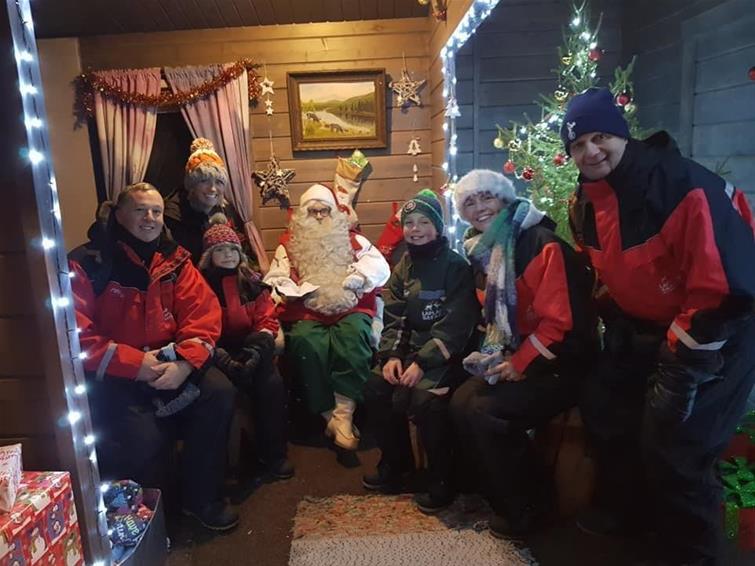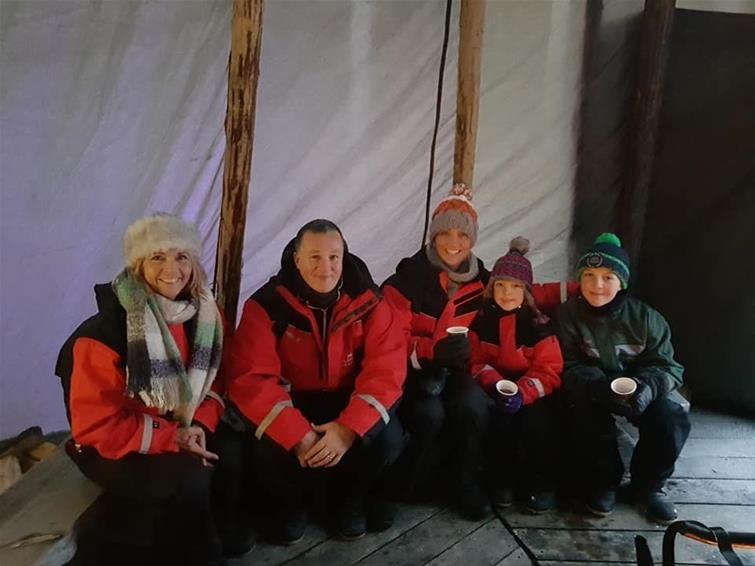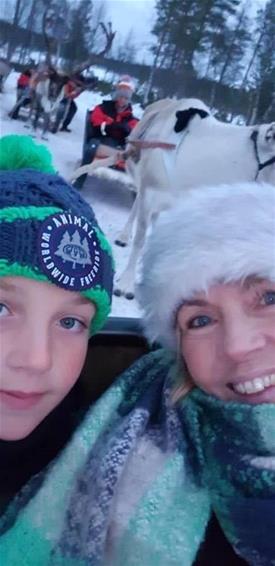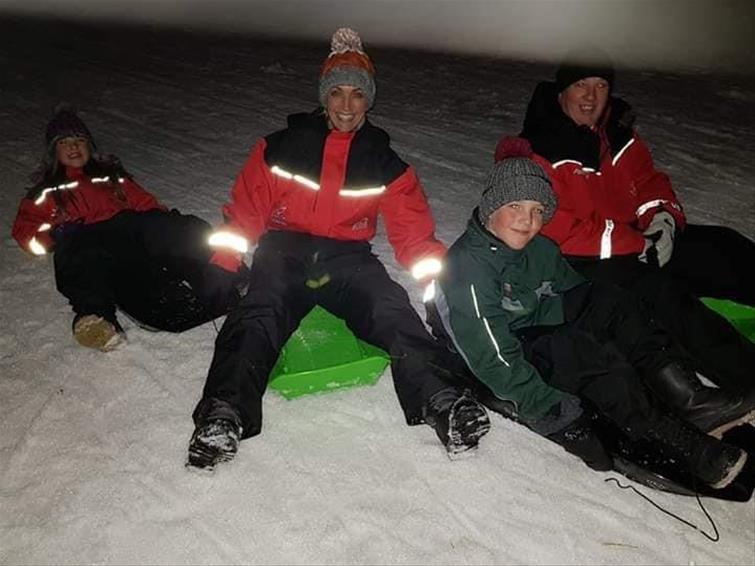 My mother-in-law approached me earlier this year to enquire about taking my nephew and niece to Lapland. I booked them a 2-night stay in Saariselkä, Finland with Santa's Lapland and this is their story.
"Thank you Ally for booking our amazing weekend in Santa's Lapland Finland. We stayed at the Santa's holiday Club, Saariselka, Finland. Nanna, Granddad, Mum, Dad and 10-year-old Charlie and 7 year old Ruby enjoyed every single minute and cannot praise the whole trip enough from arriving in Bournemouth airport to landing in Finland - the organisation was excellent.
We all arrived on the Saturday lunchtime and were met by Santa's helpers who entertained the children while the adults collected the luggage. We were then allocated our coach for the short journey to our hotel, stopping off on the way to collect our snow suits, gloves, boots and socks for our time in the snow. It literally took minutes to get the whole coach kitted out and back on our way to the hotel. On arrival we were given our room keys and set off to unpack and get kitted out in our snow gear ready for the toboggan slopes. We had a quick meeting with our Santa's helper and off we went.
Sunday was our trip to find Santa, our time for the coach was 9.15 am and it was an amazing full day. We enjoyed a Husky ride, Reindeer ride, a show in an igloo, ice fishing and hockey and the children rode the skidoos. We enjoyed hot berry juice, pancakes and biscuits whenever we wanted to warm up, also a tasty and very welcome lunch was provided.
Then our time arrived to find Santa. We were picked up in a snowmobile and set off into the forest and found his cabin. It was truly magical, and the children enjoyed every second and came away with such happy memories and a gift of a cuddly husky toy. That evening we put on our Christmas jumpers and enjoyed a gala evening with a Christmas dinner and entertainment.
The Monday was our day to go home but we still managed to do a bit more tobogganing and enjoy the hotel's swimming pool.
Thank you once again Ally and thank you for the reassuring e-mails when the possibility of no snow was highlighted in the media, we needn't have worried it was just right.
Maggie Case x