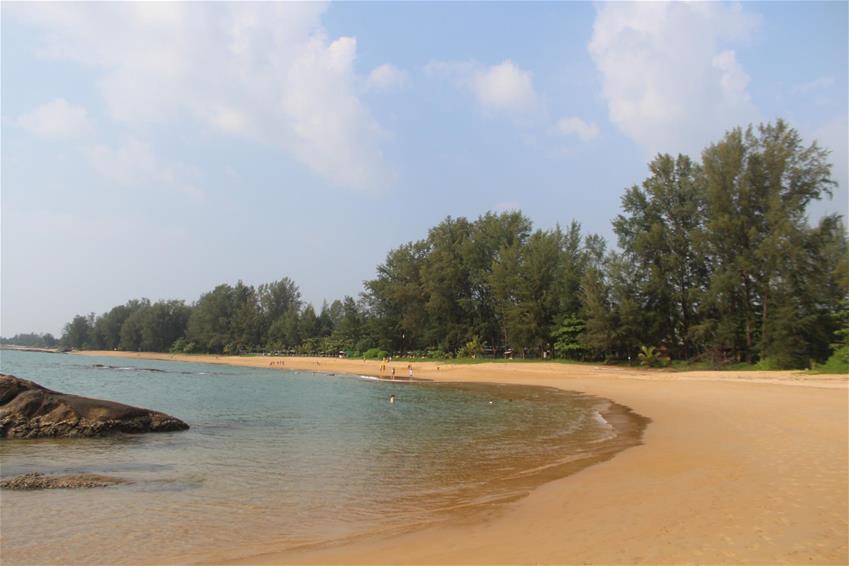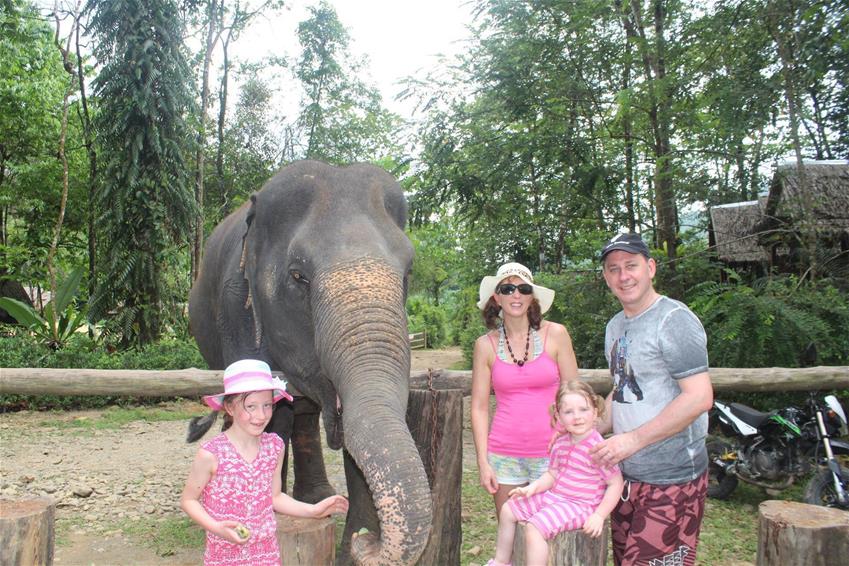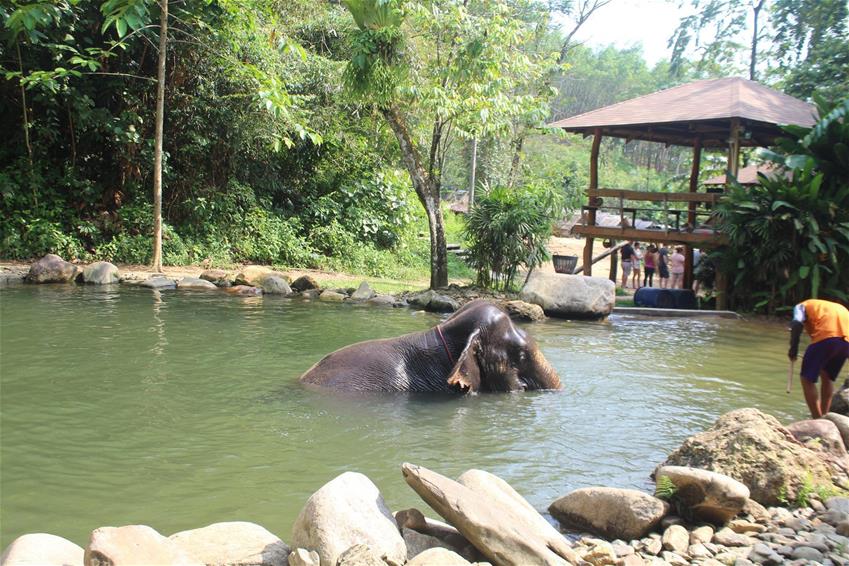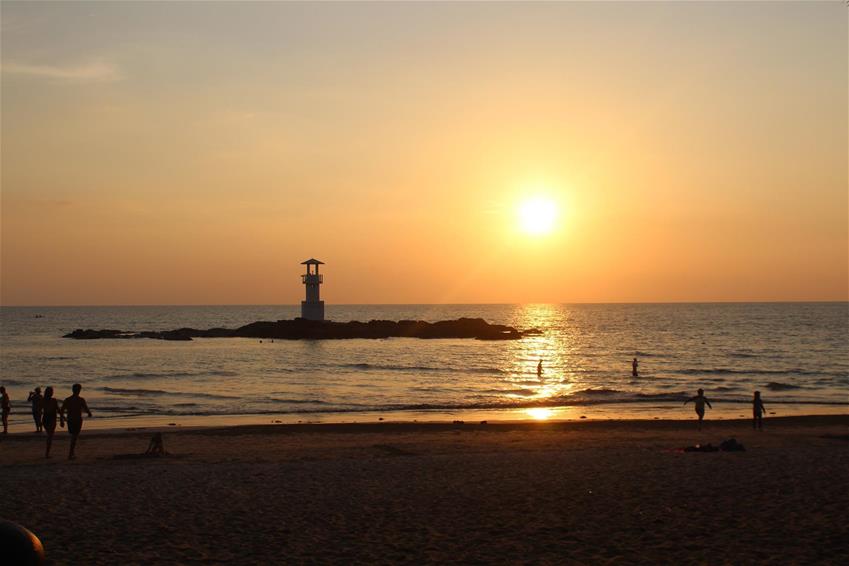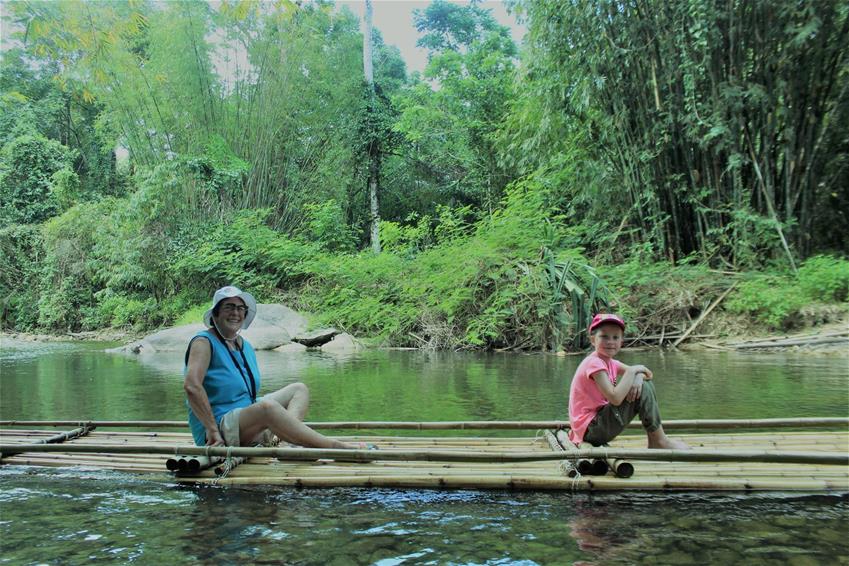 Vast unbroken stretches of golden sand, a wide range of beach accommodation, family-friendly atmosphere and many of Thailand's true gems within exploring distance.
In 1999 Khao Lak had just 3 hotels, now it has 10,000 beds. Completely destroyed by the 2005 Tsunami, 13 years on its access to some of Southern Thailand's best rainforest, dramatic coastal scenery and world-class dive spots have helped Khao Lak make its mark as an alternative to its island neighbours.
Hop between paradises
Hat Khao Lak refers to some 8km of pristine beaches which include 3 smaller beaches: Sunset Beach (the southern part), Nang Thong Beach (the middle part) and Bang Niang Beach (the northern end). If you want to really get away from it all, a short taxi ride north will take you to the sleepy white sands of Hat Pakarang, Pakweep and Hat Bang Sak which are around 3km off the main highway between the 64 and 74km markers. Backed by thick mangroves and rubber plantations these turquoise waters are worth lazing next to for a day at least and are home to several authentic seafood restaurants at the widest point.
Discover what lies beneath
The Similan Islands and Surin Marine Park offer world-class diving and snorkelling spots. Take to the mineral-water clear seas amongst manta rays, reef sharks, dolphins, turtles, puffer fish, sea horses and frogfish to name but a few. The parks are protected and famous for shallow water corals. With 200 coral species and 800 fish species this is a snorkellers paradise, and with beautiful coves, blindingly white beaches and jungle clad islands. You can book diving and snorkelling trips from one of the many operators which line the main street of Khao Lak, but be aware that quality varies a lot. Having checked out many of them my recommendation is Wow Andaman who you will find just off the main street.
Hang out where Bond did
The Ao Phang-Nga marine park is another must-see on the day-trippers list from Khao Lak. The Classic Andaman scenery here involves huge vertical limestone cliffs, rainforest, 42 islands and a plethora of caves to explore. The stunning natural skyline here led to the 1970s James Bond "Man with a Golden Gun" being filmed here.
Get up close and personal with the elephants
Elephants have been a feature of Thai life for centuries, however, they have often been cruelly exploited in both the tourism and logging industries. Fortunately, the world is a wiser place right now and many of the camps where elephants suffered have now been closed down. In their wake comes a new breed of ethical elephant attractions, but beware these are still few and far between. In general, any "sanctuary" where you are encouraged to ride an elephant in a chair (known as a Howdah) should be avoided in favour of those where elephants are respected and can be observed in their own environment. The reason for this is that for an elephant to be ridden, take part in circuses or tricks they would have to have undergone what is known as "crush training" to get to that point.
Phang Nga Elephant Park (phangngaelephantpark.com) is one of only 6 ethical sanctuaries in Thailand today and takes in elephants who have been living in other far less safe and healthy environments. Phang Nga's reason for being is to give the elephants the best quality of life possible, and small groups of tourists are hosted on a daily basis to help them fullfill that commitment. Phang Nga is heavily focussed on education and your elephant experience involves spending a few hours with an elephant, her keeper (or Mahoot) and a guide. You will learn about her history, how she is kept. After a traditional Thai lunch in the jungle there is a chance to take part in elephant bathing. This is an intimate elephant experience which is fantastic for families and couples alike.
Turtle Encounter
Turtles have long been protected in Thailand. Near to Khao Lak, the Naval base at Tab Lamu has a Turtle Sanctuary which focuses on conservation and education. Baby turtles from the Similan islands are hatched and reared before being re-released into the wild giving them an 80% better chance of survival. Whilst it's not very developed, this sanctuary is great for seeing all the different breeds of turtle close up and learning about them. A guaranteed child-pleaser, the Navy base is only 15 minutes from Khao Lak by taxi (around 600 Baht) and only charges around 50 baht entry.
Swing through the jungle and chase waterfalls
The immaculate coastline is not the only star here, just a few minutes from civilisation you can be whisked into a world of jungle calls, towering palms, giant bamboo, twisting vines and fluttering butterflies. Three national parks border Khao Lak's coastline and are made up of mangroves, waterfalls, jungle and 1000 metre-high mountains. Lucky adventurers may encounter sun bears, macaques, gibbons, tapirs, wild pigs and possibly (but extremely rarely) a tiger as well as 180 species of birds. Reptiles and butterflies. Float down one of the meandering rivers on a hand-made bamboo raft taking in the life on the banks, hike one of the riverside trails and cool off in a waterfall.
Chase Waterfalls
Escape the heat and join the waterfall trail. The mountains of Khao Sok and the monsoon climate make this great waterfall territory. Lampi is a 3 tiered waterfall about 30 minutes south of Khao Lak and is only a short walk from the car park. Sai Rung waterfall is the most easily accessible from Khao Lak just 10km north of Bang Biang. For the more adventurous spirits Ton Chong Fa is a 5 tiered waterfall around 7km from the main road. It's a steep and uneven track to reach the 5 tiers but a dip in the pool makes it all worthwhile.
Go shopping, the Thai way
Night markets are as much a part of Thai life as Pad Thai and elephant and Exist in both in tourist resorts and untouched Thai villages At the larger night markets, you can find just about anything: street food, clothes, souvenirs, fruit & vegetables, fish, art, jewellery, sarongs, traditional handicrafts, bags. For those with adventurous tastes you can chew on a fresh scorpion or a cricket and for the rest of us, there is delicious sugarcane juice, fresh coconut drinks and Thai desserts. Bang Niang night market is located opposite the Tsunami museum, and a newer market known as "the Build" operates most days. For a truly local experience get a taxi to Khu Khak market which is a daytime food market next to the Khao Lak bus station.