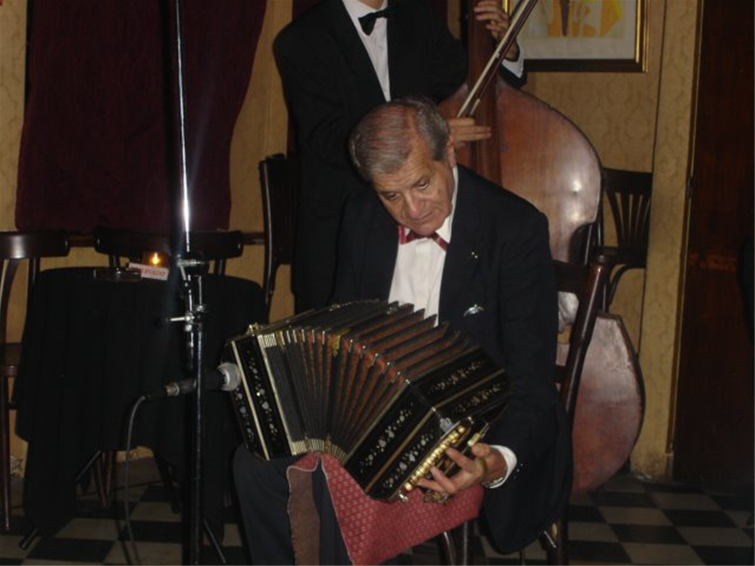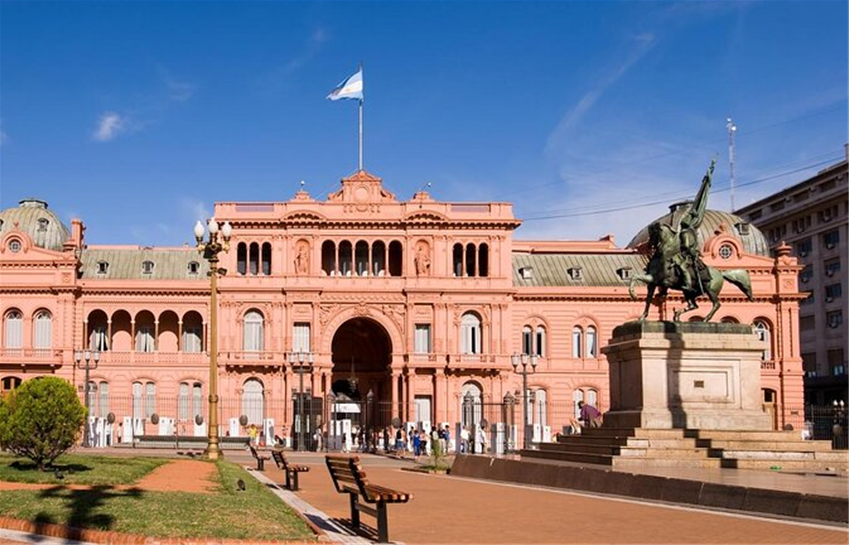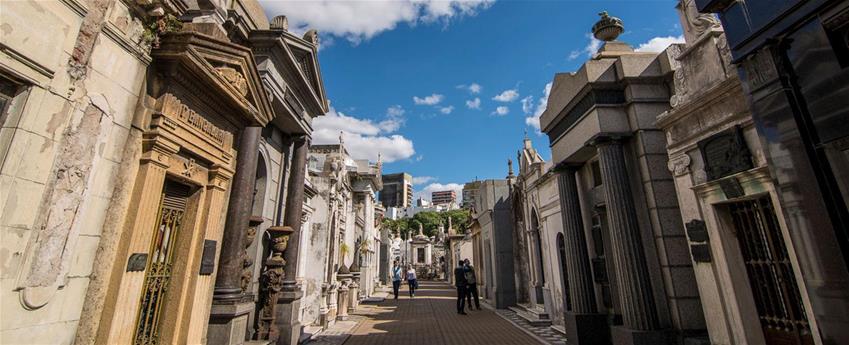 Argentina's capital city, Buenos Aires, pulsates with a glamorous and seductive energy. A combination of rich architecture, cultural heritage, world-class cuisine, electric nightlife, and a vibrant arts scene makes it one of the world's most intriguing cities.
Here are some of the reasons I fell in love with it on my first visit.
Getting to know Gardel.
It was on the second night that my love affair began. It started with the quaint cobbled streets and ageing mansions of San Telmo, the oldest neighbourhood in Buenos Aires. It was there I had my first encounter with Tango. I was swept off my feet by the evocative rhythms, the sensuous moves and the sultry looks. Born in the poorest parts of Buenos Aires in the mid 19th century and invented principally by the European immigrants, some may say that it's had its day. I disagree. The Tango is still alive and well in many of the bars and clubs of Buenos Aires and still has the ability to transport you to a bygone era. Carlos Gardel, known as the "Father of Tango" can be seen on posters all over town and also has a museum dedicated to his memory.
That night we had accidentally ended up in Bar Sul, a tiny, intimate bar in San Telmo. The bar was filled with small round tables, black and white tiles and old pictures. A couple danced in and amongst the tables whilst old men sang and played their hearts out on the piano, double bass, guitar and the accordion. I was enchanted by the dancers; their faces touching lightly as they spun around the floor, their romantic grace, and absolute intensity. On Sundays San Telmo square transforms itself into a Tango dancing hall as young and old Argentines practise their technique to music blaring out from speakers, tango isn't only for tourists. We met an old man with a black pointy moustache, an unlikely named tango teacher called Bryan, and so found ourselves in a small apartment the next day ready to begin a lesson. Bryan, who had written a large bound volume on the tango, talked alot about the "language" of the tango dance and its history rather than just teaching us a set of steps. This man just lived for his tango and that made it a very special experience.
Europe or South America?
So what else of Buenos Aires? Well, the "Aires" are certainly not very "Buenos"; it's big, noisy, polluted and full of suicidal drivers. However, known as the "Paris of the South", its tree-lined boulevards with grand 19th-century buildings are reminiscent of what any great European city has to offer.
Every neighbourhood has a distinct character and that`s something I love about this city. From the glitzy northern suburbs with chic bars, restaurants and Plazas al la Soho, to the faded mansions and cobbled streets of San Telmo which comes alive on Sundays with street entertainment, tango dancers, funky cafes and bars.
La Boca is the suburb where tango was reportedly born and its beating heart is the La Boca juniors football club. Originally a working-class Italian immigrant neighbourhood now as you wander through the cobbled streets amongst the original wooden and zinc sheeted houses painted in bright colours, street tango stars dance and artists sell their wares. The faded grandeur, the graffiti backdrop, the history and the dancing all create a unique atmosphere.
Shopping in Buenos Aires rivals shopping in London, with markets, pop up designer sales and high street shops all to discover.
Don`t cry for me Argentina.
Perhaps Buenos Aires most famous resident was Eva Peron. Known as Evita and originally an actress, she became First Lady and also a champion of worker's rights. It seems she was loved and hated equally, but no one can deny the impact she had on the country's society. As a huge Evita fan, I loved finding out more about her life, including the bizarre fact that after her death in 1952 her body was stolen by the military and hidden for 16 years in Milan! The famous Casa Rosada, from whose balcony she gave her impassioned speeches, the decadent Evita museum in Palmero and the elaborate Recoletta cemetery all have a part of her story to tell.
Buenos Noches.
Buenos Aire's truly doesn't sleep. People go out late here, restaurants are full at 11pm and nightclubs don't even start until 2am. We spent an evening in Buenos Aires's opulent theatre, Teatro Colon, built in 1908 to rival the best European opera houses where the acoustics are supposedly the best in the world. Another evening was spent at a swanky waterside restaurant in Puerto Madero followed by dancing at the famous Opera Bay Club and other evenings hopping between the cool bars of Palmero.
Buenos Aires is a culinary mecca. You can gorge on succulent Argentine steaks at one of the many Parillas (steakhouses) which are everywhere, sample some tapas or find yourself at a high-end French bistro, the city really does have it all.
If you really want to immerse yourself in Argentinian culture then there is one thing you can do in Buenos Aires which will be sure to tick that box and that's go to a football match at the River Plate stadium. In the "stand with atmosphere" for which we had tickets, locals balanced themselves precariously on the railings only holding a piece of string for balance and there was much jumping up and down, singing and flag flying. Argentinians are intensely passionate about football and the electric atmosphere was something I will always remember.
If you want to visit South America's most vibrant city get in touch and I will create your perfect South American itinerary.