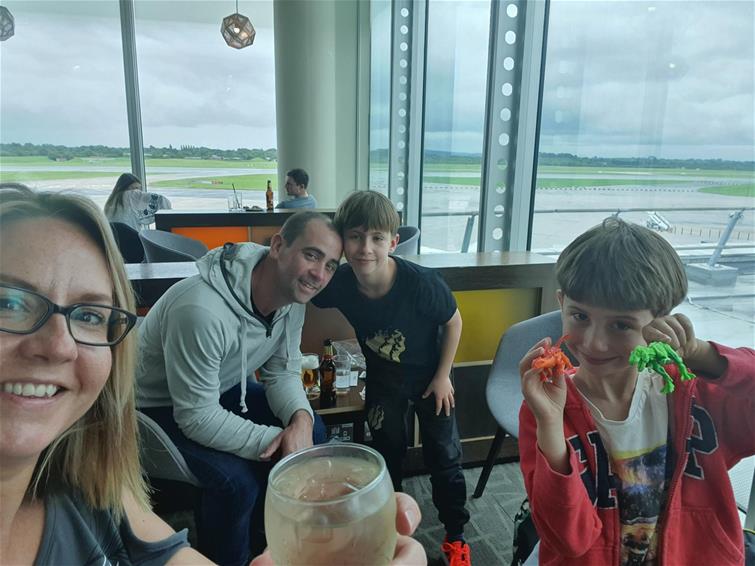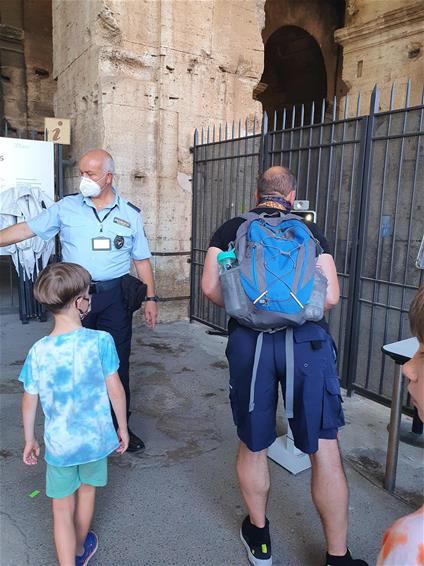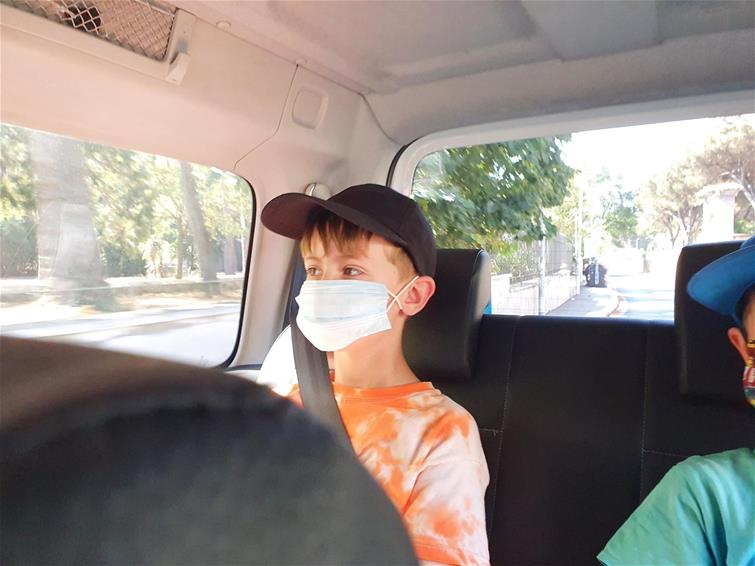 I booked out Italian adventure in January and in truth, once this awful pandemic struck I thought we had no chance of getting there this year. I am incredibly grateful that we did and had a truly phenomenal Italian Escape!
Manchester Airport was like when I flew to Majorca when lock down was first lifted earlier this summer although there were more people which was great for me to see. However, security was just as quick, 5 minutes and we were through and pretty much everything was open, including the Executive Lounges which we made the most of.
My Six-year-old was fine wearing his mask (he did not complain once) whilst we walked around the terminal building, but it is always nice to take it off once you are seated having something to eat and drink.
We started this adventure with 4 nights in Rome. It is 13 years since I last visited Rome and I loved it just as much as I did the first time around. St Peters wowed me once again (exploring the tombs with the boys was much more interesting then when Neil and I did it on our own), being able to take a clear picture of the Trevi Fountains is just unheard of and we pretty much just walked into the Pantheon. Socially distanced queuing was in place at all public buildings and temperature checks were completed on everyone entering one of these amazing buildings. Masks are compulsory in all enclosed spaces but even when walking down the smaller streets, once it became more difficult to maintain a metre distance, the locals naturally put on their face masks so we followed suit. I honestly felt more comfortable in Italy than I do in the UK!
My eldest loves all things Roman and he simply loved the Colosseum. We pre-booked tickets just for ease and even though things are much quieter than usual, I would still recommend that you do this.
Another major highlight for my boys was Gladiator school! If you have anyone in your family that has a fascination with Roman history and gladiators then this is a must, even I enjoyed it. Get in touch with me for more information on this fun afternoon which provides something completely different to a typical Rome experience!
Our hotel (which was excellent) had regular reminders such as 3 people maximum or just 1 family in the lifts, breakfast was pre-plated behind screens and the hot food was chef served. You could get your own fruit juice which was different to when I went to Majorca earlier in the summer when everything was chef/waiter served. A selection of breads was delivered to the table in pre-made up paper bags and there was lots of hand sanitising stations everywhere.
I was very impressed with the pool set up. The lifeguard would not allow anyone to sit on a sun bed that had been previously used until he had sprayed it down and the spacing was excellent. One tip, if you are contemplating doing a similar holiday and you have children, book a hotel with a pool (they are not easy to find in Rome) and I am so glad we did as it made such a difference having a splash around at the end of a days sightseeing.