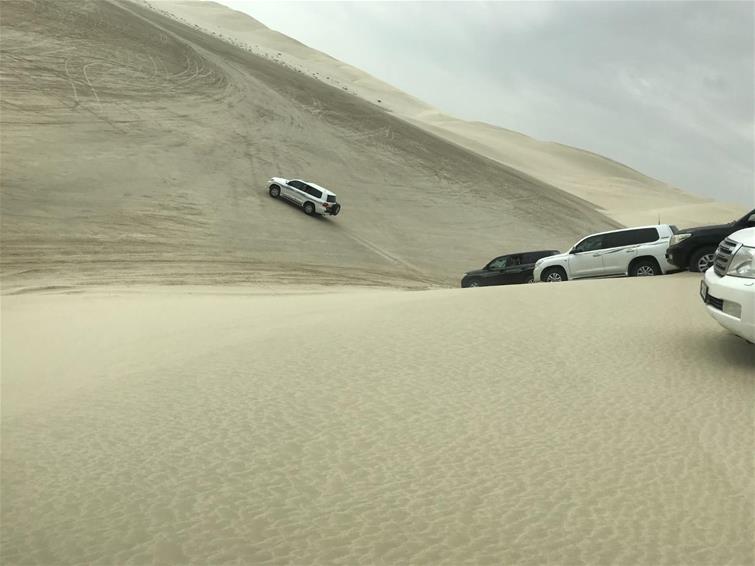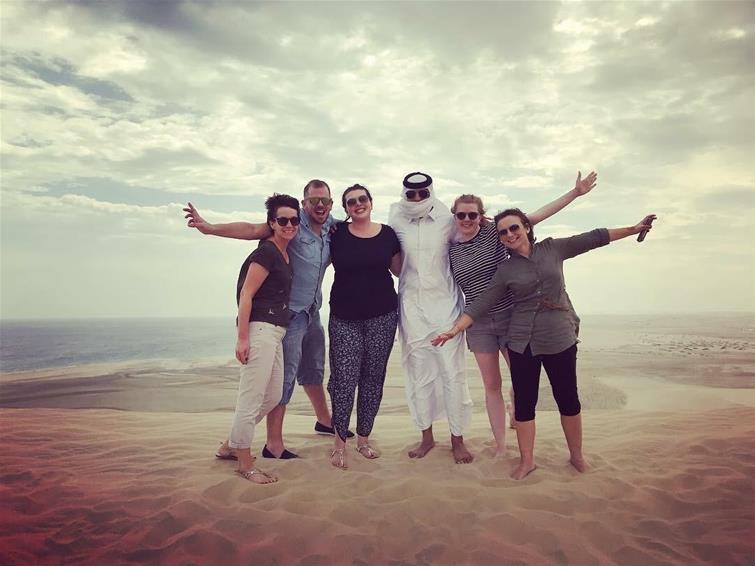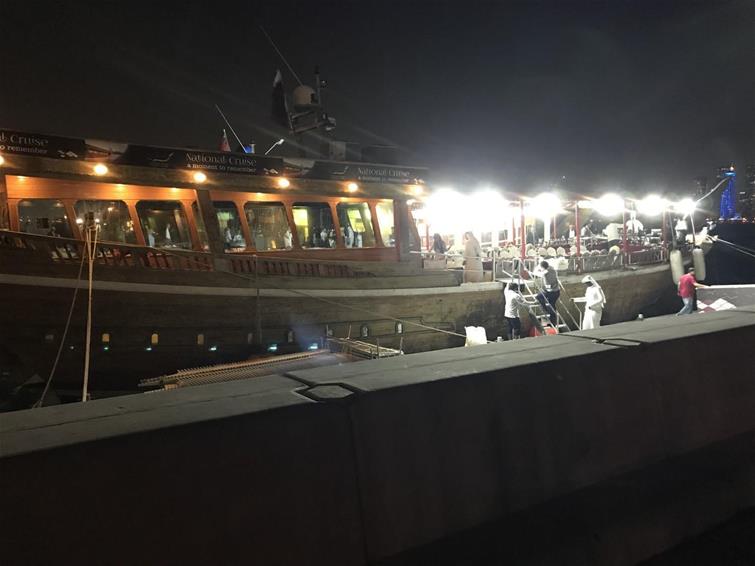 A few days in Doha, Qatar - Karen Dormady
An early start, arriving at Heathrow at 5.30am to catch a flight to Doha for a busy but amazing few days. It was my first flight with Qatar Airways, and I can honestly say that it was the best experience in economy class that I have ever had.
I was very lucky to be staying at the Grand Hyatt hotel which is on the shoreline of the West Bay Lagoon district. The hotel has a beautiful 400-metre private beach, indoor and outdoor pools and a lovely spa.
Our first morning started with a delicious breakfast at the Ritz-Carlton followed by a tour of the hotel. It was then off to the Museum of Islamic Art, where we spent a very interesting few hours. Next stop was a tour and fabulous lunch at Marsa Malaz Kempinski – a really stunning hotel.
After lunch, we embarked on an open bus tour of The Pearl and Katara Cultural Village and then we had a very special treat for the evening - a Traditional Dhow Cruise Gala Dinner, which was such great fun!
The following morning, we visited the Tivoli Najada Hotel where we enjoyed a lovely breakfast, before a tour of the hotel. This was my favourite breakfast and hotel out of all the places we visited. The hotel is situated very close to the Souq in the city, so due to this, it means that the hotel is a 'dry' hotel, but in a fantastic location for exploring lots of the sights.
Our next adventure was a drive out to the desert for a fantastic few hours. We were able to ride a camel and were taken on a dune safari, which was great fun and I would highly recommend. We then spent some time where the 'Desert meets the Sea' relaxing on the beautiful beach. Finally, we were served a fabulous buffet lunch at the desert camp. If you ever visit Qatar, this is definitely a 'must do'!
After returning to the city, we had the opportunity to wander around the Souq Waqif, which was a great experience. Everyone was very friendly and helpful, and we felt very comfortable and safe here.
Our evening meal was at the amazing St Regis hotel, which was absolutely delicious. We also had the opportunity to do a tour of this beautiful hotel.
Doha is a beautiful city and very welcoming and hospitable. It is great as a different holiday destination as well as a stopover option for further afield places.