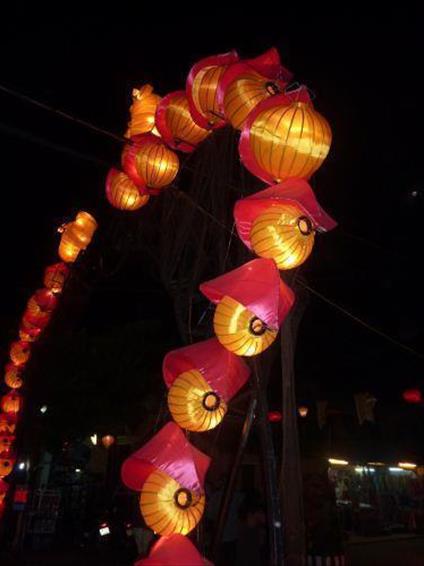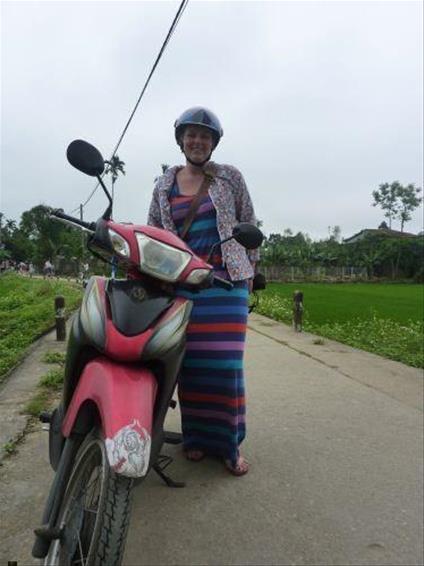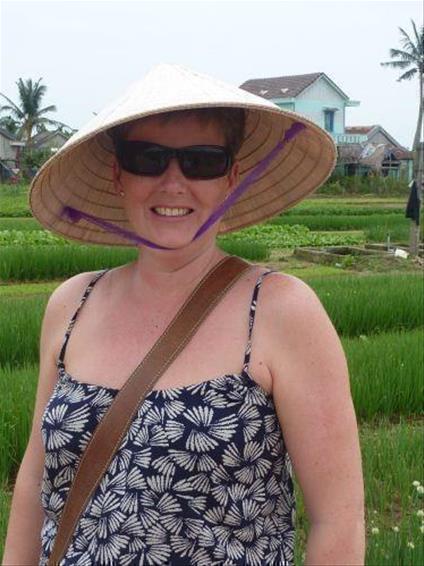 Continued from Part one:
Our final day in the Mekong started early - at 6am to be precise! It was time to immerse ourselves in the atmosphere of Can Tho Floating market. Here we witnessed the local community going about their daily business, shopping and haggling for fruit, vegetables and other essential supplies. I am glad we set off so early actually as there were lots more tourist boats around as we headed back into dock. It was a special glimpse into the lives of the residents of the Mekong Delta.
After lunch and visiting a boutique hotel in this area, it was time for the long drive back to Saigon and our flight to Hue in the Central Region. A quick pit-stop on the way, where I found a whole host of gifts and local crafts to take back home. It has to be the best stocked service station I have ever seen!
We arrived at the airport just in the nick of time, after a brief encounter with rush hour traffic. Not sure what the official term is for a large collection of mopeds? Mopedi perhaps? Rush hour certainly means a constant stream of mopeds heading in every possible direction! It was a sight to behold.
After our flight with Vietnam Airlines, we were soon at our next destination, the Pilgrimage Village. Wow! What a fabulous hotel. The rooms here were huge, very modern and stunningly decorated and furnished. A luxury property with a jungle retreat style atmosphere.
Our first day in this area was spent exploring the Imperial City of Hue, a UNESCO world heritage site where you can wander through the vast citadel and imagine the King in residence with his 100's of wives and children! Hue is known as the city of Pagodas; we stopped off to visit the most famous one and caught a glimpse of the young monks studying the ways of Buddhism there. Lunch today was my personal favourite of the trip, in a converted garden house called "Ancient Hue" – the red snapper in tamarind sauce is highly recommended. Our day was rounded off with a fabulous spa treatment. A full body massage is incredible value for money at approximately £30 for one hour.
In the morning the time had come for cycling tour number two (and it seems our guide did not want to risk me taking another tumble, so a driver and motorbike had already been pre-booked for me!) This time the scenery was a total contrast to the Mekong Delta. A peaceful landscape of vegetable patches and rice fields. After a brief stop to see how incense is produced, we were off to our final location - Da Nang beach.
Our home for the remaining two nights was the 5* Furama, a very comfortable hotel with a stunning beachfront location. From Da Nang it is only a short bus ride into Hoi An where we decided to spend the evening. I am so pleased that we visited the town at night, it is totally magical. A very traditional atmosphere with coloured lanterns hanging everywhere, it was just like fairyland.
Then it was time for the last day's activities. We visited Tra Que - Vegetable Village, all worked by hand and laid out like a huge green patchwork quilt. We walked through the plots sampling aromatic herbs along the way. Before sitting down to enjoy lunch we received a relaxing foot massage and also a short cookery lesson in the art of making Vietnamese style crispy pancakes (definitely an improvement on Findus!). Then it was back into Hoi An by day to see the sights including the Chinese temple, a traditional trading-house, the Japanese Bridge and finally some all-important shopping! Personally I had lost the will to haggle or be measured at the tailors for a silk shirt so I opted for a comfy seat on the balcony of a local bar to enjoy the view and an Appletini or two!
With one full day left before jetting back to the UK, what better way to spend it than relaxing at the beach and around the pool. A perfect end to a fabulous trip, and time to reflect on all we had seen and done. Vietnam has certainly left a lasting impression with me, from the stunning scenery to the delicious food and the wonderfully warm and welcoming people.
I hope it is not too long before I can wake up and say "Good Morning Vietnam" again!