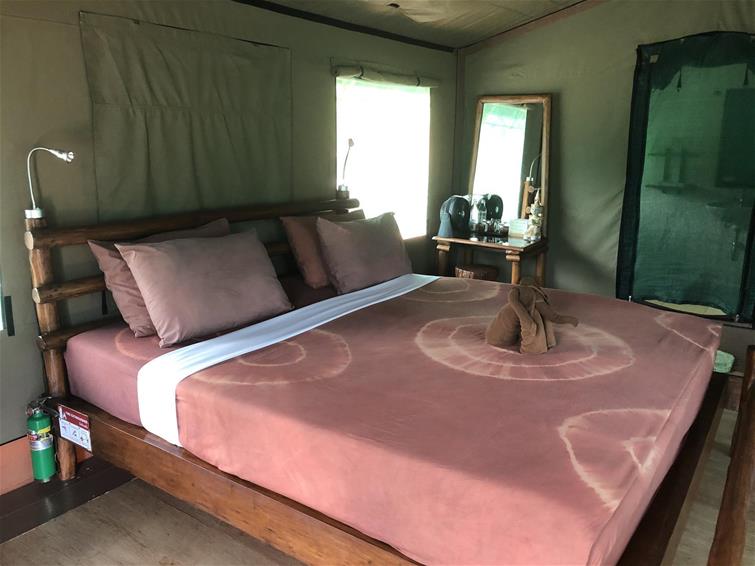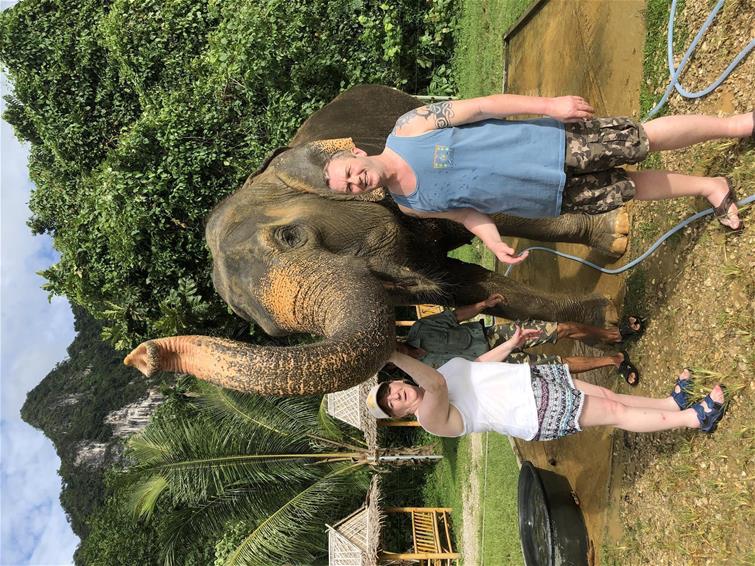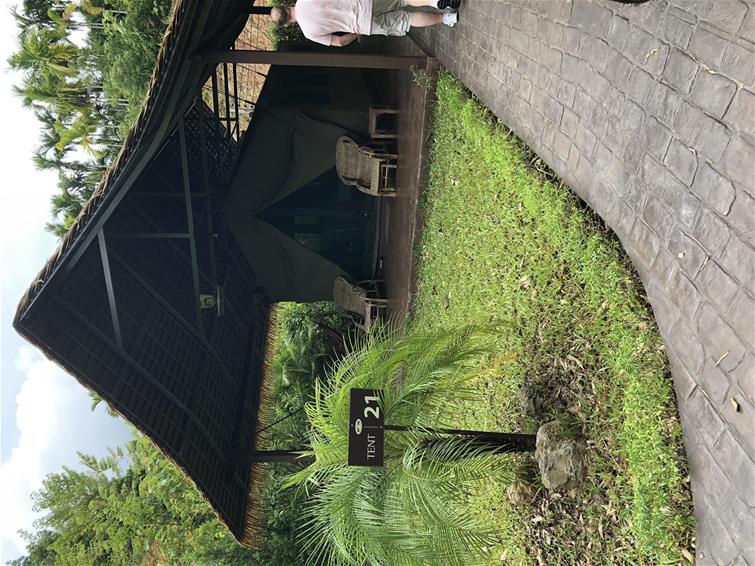 At Elephant Hills we stayed for 2 nights in the main camp and 1 night at the river camp.
What a fantastic experience! We were picked up from Surat Thani airport, transfers are included as standard, and driven to Elephant hills which was around 2 hours.
The greeting you receive is very warming, we received our keys and walked to our tent which even has a hammock outside if you want to just swing and listen to the noises being made by the wildlife there.
We participated in the unique, international award-winning, ethical elephant experience on our first day. After lunch we were off to see the elephants and a trip by canoe to the Mangrove which we did first. This was amazing seeing the Banyan trees and having various wildlife pointed out to us. Then we went to the elephants - you could see them as you approached, just wandering free. We watched them play in the water, then we washed them. After this we prepared their food and fed them by hand, it was a fantastic experience.
We spent our third night at the one-of-a-kind Rainforest Camp on Cheow Larn Lake – one of the only floating luxury tented camps on this planet.
Six of us were driven to the river, where we boarded a long tail boat sailing for around an hour until we approached this tranquil setting with over water tents on a lake. We were greeted with a drink and shown to our tents. Only an overnight bag is needed.
After lunch we went by boat to climb a mountain, capturing some beautiful scenery. When at the top, we entered a cave bursting with wildlife, we then returned to camp, where we went swimming in the lake which was so warm also the fish were also swimming freely below your feet.
Dinner was served in these wonderful surroundings, also very personal as there were only 6 of us, just chatting and enjoying the peace and quiet.
Next morning, we took kayaks out with our guides and paddled down the lake, before going back to where some of the day trippers and those having the overnight experience were. We all enjoyed lunch, before leaving and transferred on to or next destination.
A true escape from the modern world. Search for wildlife in the jungle, float in self-paddle canoes, explore the forest on foot or just relax at the camp. This truly is nature at its finest! A totally wonderful experience!