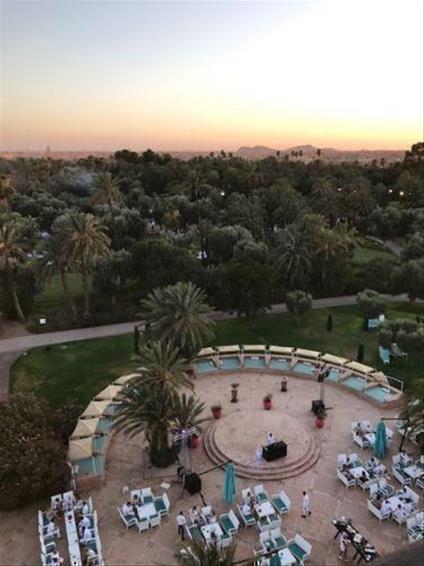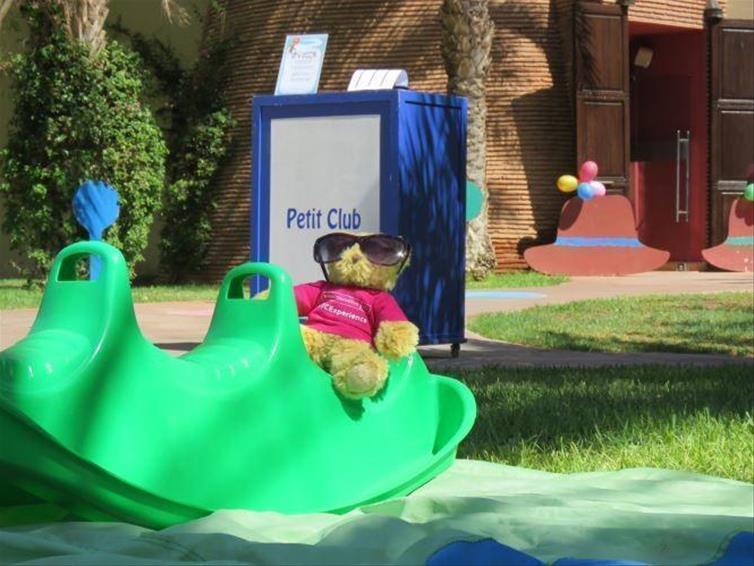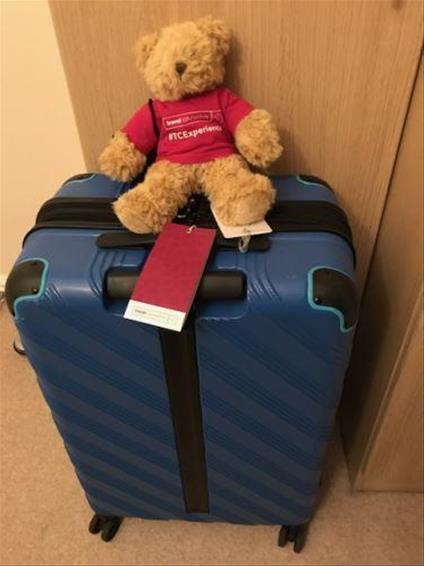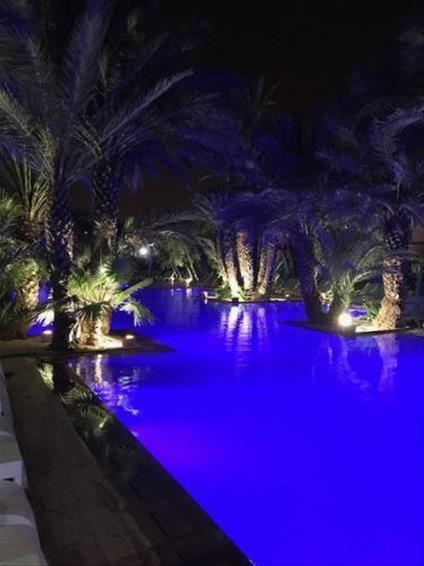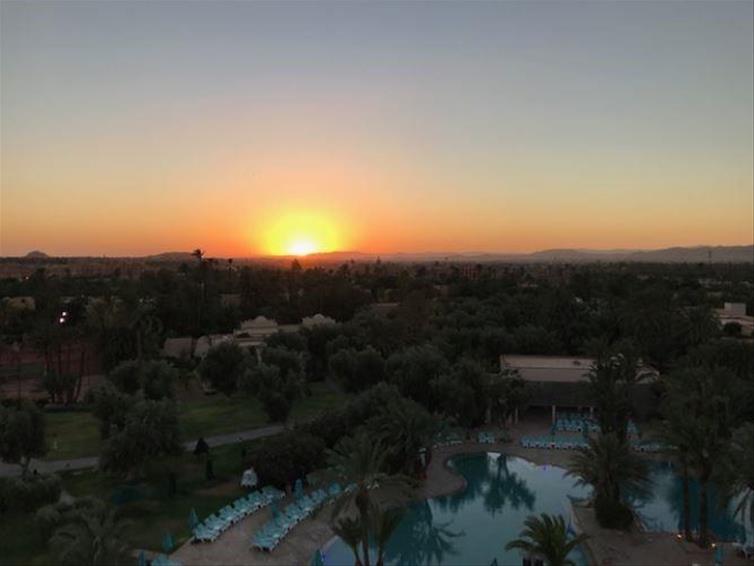 I have just returned from an amazing FAM trip to Marrakech, flying from Luton with Ryanair. It was a great flight, complete with lovely crew, who ensured that we arrived on time. The pilot was even kind enough to allow me to photograph my TC Ted in the cockpit! Marrakech airport is very clean and modern, although it is quite disorganised when going through customs. This is due in part to the need to fill out boarding cards on arrival and departure.
The Club Med is a stunning resort with low rise accommodation, which is about a 20-minute drive from the airport. The rooms were adequate in size, the beds were comfortable and there was a large sofa, which could convert into a bed if required. The room featured traditional and exotic Moroccan style, with vibrant coloured walls and flooring. There was a large walk in shower with a hairdryer and 2 full sized wardrobes with plenty of hangers. The Club room which I stayed in came with a small terrace and a flat screen TV. The Deluxe rooms have a small seating area, a fridge and tea and coffee making facilities, bathrobes and slippers. Interconnecting rooms can be guaranteed here.
The gardens around the resort were beautiful, fragrant and well kept. The staff were very friendly and extremely helpful. The language spoken in Marrakech is predominantly French. However, most of the staff spoke English, so there was no issue in being understood. While the entertainment was in French, I was told if there is a high number of English speaking guests staying that both languages would be reflected.
There were lots if activities to take part in if you so wish such as; tennis, golf, horse riding and archery. Plenty to do for those who like to keep fit while on holiday including Zumba and Pilates classes. For the daredevils, there is even juggling classes or the flying trapeze! You are not forced to do anything; you can do as little or as much as you please. I decided to try Pitch and Put. I wasn't very good at it but really enjoyed playing. I laughed all the way around the course! All the activities and lessons are included in the price. There is also a gorgeous spa available but you do have to pay for treatments. Sadly, I didn't get a chance to sample any of these this trip.
Every evening there is a theme night. For example, Monday was Blue and White night. It is not compulsory, but lots of people like to join in. Wednesday was our last night and it was White night. They held a massive garden party, with jugglers, dancers and a band! Barbeque food was served and it was fantastic! The Club Med resort is ideal for families. The Kids Club ranges from 4 months up to 16, complete with plenty of trained staff for the little ones. You don't even notice the children on the resort, they are kept so well occupied!
This is an all-inclusive resort. The main restaurant on site is buffet style, serving a vast array of well-presented, delicious and satisfying cuisines. There is also an A La Carte specialty restaurant which serves a traditional 4 course Moroccan meal, for those who wish to sample the local delicacies.
The main pool is huge and built in an unusual shape. It is quite lively around mid-morning! However, if you're looking for a more secluded and quieter swimming and lounging experience, there is the gorgeously tranquil Zen pool. Whilst lying in this pool area, the staff come round with water, juice and fruit during the day. Both pools have very comfortable, padded sun loungers to soak up some sweet Moroccan rays.
There is a separate deluxe area called the Riad. The rooms are all suites and come with concierge service. They have a separate pool and dining area but of course, guests can use the facilities in the rest of the resort as their whim.
The weather was very good, although maybe a little too hot for me. I think I would avoid it in July and August as the temperatures reach over 50 degrees!
Club Med resorts are worldwide and all have the same concept - lots to do and the most amazing atmosphere. I would definitely recommend them!